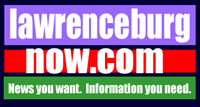 Loretto Election Results
Mayor
Fred Simbeck, Jr 202 votes
Ronnie McMasters 164

Loretto Alderman
Willie Flippo 182 votes.
Gail Gieske 100
Harry Lanier 82.
Long time Loretto Mayor Ronnie McMasters was unseated during the Loretto City Election held Tuesday.
McMasters has held the position of mayor for the past 18 years. He was unseated Tuesday by opponent Fred Simbeck, Jr. Unofficial election results indicate that McMasters received 164 votes while Simbeck garnered 202 votes.
The only other race on the ballot was for a seat on the town's Board of Aldermen held by incumbent Willie L. Flippo. In that race, unofficial results stand at 182 votes for Flippo, 97 for Gail Gieske and 85 for Harry Lanier.
Free JavaScripts provided
by The JavaScript Source
.