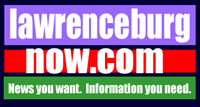 Tuesday, April 27, 2010
Chancellor Is Expected To Leave Soon
Unofficial sources confirmed Tuesday that Chief Executive Officer of the Lawrence County Chamber of Commerce, Chad Chancellor, has accepted another position and will be leaving.
Chancellor has served in the local position since January of 2008, having moved to Lawrenceburg from Mississippi.
Chancellor, sources indicate, has accepted a position with the city of Paducah, Kentucky and may be leaving as soon as June 1. He is expected to issue an official statement regarding the move, later in the week.
Story: November 2007...Vacant Chamber Position Offered To Alabama Man
Free JavaScripts provided
by The JavaScript Source
.
---
---