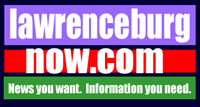 Monday, April 26, 2010
Burglar Attempts To Enter Through Baby's Window
Law enforcement officials were summoned to initiate an investigation last week after a Summertown woman discovered someone had attempted to enter her home through a window in her baby's bedroom.
The twenty-four-year-old victim reported to Lawrence County Sheriff's Deputies that she had heard a noise outside her home, in the vicinity of her baby's bedroom window. When she went out to investigate, she stated she found evidence that someone had attempted to gain entry to her home there.
The victim indicated that for the past two years both she and her neighbors had been having problems with a prowler or "Peeping Tom." The incidents at her own home, she told deputies, only occur when her husband is away at work.
Neighbors were able to provide deputies with the name of a suspect in the case. Investigation into the matter is on-going at the current time.
Free JavaScripts provided
by The JavaScript Source
.
---
---