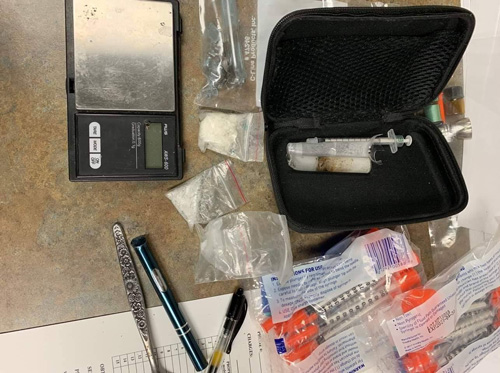 While Serving arrest warrant Lawrence County Sheriff's department discovered felony amounts of methamphetamine.

On April 18th, the Lawrence County Sheriff's department was serving an arrest warrant on Joshua Bowerbank, 36 at his property on Michael Circle.
During the arrest Bowerbank was found to be in possession of felony amount of illegal drugs, and drug paraphernalia.
Bowerbank had 7.8 grams of meth on him he was charged with possession of schedule II meth for resale, possession of drug paraphernalia, and his other charges from the arrest warrant officers were there serving
Sheriff John Myers commented on the bust by saying, "Our deputies are continuing to make great progress in removing illegal drugs from our county. While this incident netted 7.8 grams of meth, I see that as 7.8 grams closer to having a completely clean Lawrence County where these drugs stop ruining the lives of some of our citizens."
Also at the residence was Dalmara Brazier of Summertown who was also arrested at the residence for a Violation of Probation warrant.
Bowerbank and Brazier were both transported to the Lawrence County jail.