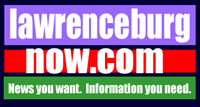 Tuesday, April 21, 2009
Lawrence County School System Pre-Kindergarten & Kindergarten Registration
The Lawrence County School System will hold registration for the Pre-Kindergarten and Kindergarten Programs on Thursday, April 30, 2009 from 1:30 to 4:30 p.m. at the schools. Pre-Kindergarten students must be 4 years of age by September 30th and Kindergarten students must be 5 years of age by September 30th to enroll. Pre-Kindergarten students must have proof of income at the time of registration. If you have any questions regarding Pre-Kindergarten enrollment, contact Caroline Chapman at 762-5251.
State law requires all students entering school to meet certain immunization and medical requirements. The following information must be obtained prior to enrollment and presented to your child's teacher or school nurse in order for your child to attend any Pre-Kindergarten or Kindergarten program in the Lawrence County School System:
BIRTH CERTIFICATE
IMMUNIZATION RECORDS ON PERMANENT TENNESSEE CERTIFICATE OF IMMUNIZATION TCA (49-1765-49-1769)---
AVAILABLE FROM HEALTH DEPARTMENT OR FAMILY PHYSICIAN
HEALTH EXAMINATION NO EARLIER THAN
FEBRUARY 1, 2009
4. SOCIAL SECURITY CARD IS NO LONGER MANDATORY, BUT
IS REQUESTED FOR IDENTIFICATION PURPOSES.
Your child will not be allowed to enter and start school unless the documents are acquired prior to school opening in the fall, 2009.
If you have any questions or need assistance in obtaining the required information, you may contact your school or the Coordinated School Health Coordinator at 931-762-3581.