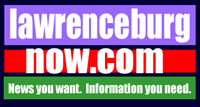 Monday, April 14, 2008
Slaughtered Pig Stolen During Vandalism
Authorities are working to determine the identity of the culprit who vandalized property at a Piney Road home overnight Friday, and stole a slaughtered pig before leaving.
The victim, North Hood Road resident David Ray Wisdom, 35, reported the incident to deputies with the Lawrence County Sheriff's Department Saturday morning. He indicated that during the night, someone had broken out a passenger-side window no the 2007 International diesel truck he drives, which belongs to Falcon Transport Company. The culprit, he reported, had also broken a side mirror on the truck.
While checking about, Wisdom told deputies he noticed that the culprit had apparently stolen a pig he had slaughtered, then hung near his barn. Total loss is estimated to be $720.00.
.
.