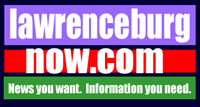 Tuesday, March 25, 2008
Minor Assaulted While Fishing
Law enforcement officials were summoned to initiate an investigation after a juvenile was assaulted while fishing during the weekend.
Deputies with the Lawrence County Sheriff's Department answered the 8:10 p.m. call to Shotwell Road where they spoke with the father of the teen. He stated that his son, age 17, had been fishing at a pond on South Hood Road when a man walked up to him and began choking him for no apparent reason.
The teen was unable to give deputies a detailed description of his attacker, only reporting that he was a white male with an approximate age of 30.
Deputies made their way to the pond and conducted a cursory search of the area, however they were unable to locate the boy's assailant.
The matter remains under investigation at the current time.
.
.