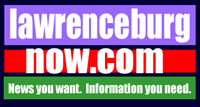 Tuesday, March 25, 2008
Man Assaulted Because He Had No Marijuana For Sale
A Lawrenceburg resident told law enforcement officers last weekend that he was assaulted after telling a man he had no marijuana to sell.
The thirty-three-year-old victim reported the incident to Lawrenceburg Police Officers around 9:00 p.m. Friday. He stated that an acquaintance had come to his home, asking to purchase some marijuana. When he told the man he had none, the victim said the man began to strike him repeatedly in the face.
Officers noted that the victim had sustained numerous lacerations to the nose and was bleeding. The victim was transported by ambulance to Crockett Hospital for medical treatment.
Detectives with the department's Criminal Investigation Division have been tasked with investigating the matter.
.
.