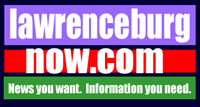 Tuesday, March 25, 2008
Mailbox Tampering Investigation Launched
Law enforcement officials have launched in an investigation into allegations that someone was tampering with mail belonging to an Ethridge resident.
The victim, age sixty, summoned Lawrence County Sheriff's Deputies to her Oaks Road home after her grandchildren noticed the crime while exiting the school bus.
According to the victim, her grandchildren, ages 18 and 8, were getting off the school bus around 3:30 p.m. when they noticed the woman going through the mail in their grandmother's mailbox.
The children recognized the woman as a former relative who now resides in Mt. Pleasant, and the eldest child was able to obtain a license plate number. She stated that when she saw them, the woman got back into the vehicle, driven by an unknown woman, and left the area.
The victim told deputies that the woman was her ex daughter-in-law, but that the woman had not received mail at her address for the past four years.
.
.