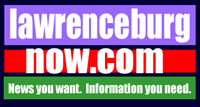 Tuesday, March 23, 2010
Tennessee Elephant Sanctuary Co-Founder Fired
Courtesy: WSMV
The co-founder of an elephant sanctuary in middle Tennessee has been fired, and the board of directors is searching for a new CEO.Carol Buckley co-founded The Elephant Sanctuary in Lewis County, about 80 miles southwest of Nashville, in 1995.
The sanctuary currently encompasses 2,500 acres for Asian and African elephants that have been retired from zoos and circuses.
The Tennessean newspaper reported that Buckley was terminated on March 17 after being placed on administrative leave about four months ago.
Bill Schaffner, president of the sanctuary and a member of the board, said issues involving employees will remain confidential.Sanctuary donor Cathy Larson told the newspaper that she was upset because the board wouldn't say why Buckley was terminated.
Free JavaScripts provided
by The JavaScript Source
.