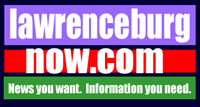 Thursday, March 19, 2009
Nursing Home Patient Is Object Of Fraud
Officials with a Murfreesboro nursing home reported to local authorities Wednesday that a resident had been defrauded of a large sum of money by a family member.
The matter was reported to Lawrenceburg Police Officers by a social worker with TUHCS Community Living Center. The social workers explained that a resident wished to report the crime.
Reports indicate that the daughter of the seventy-five-year-old victim had apparently stolen her father's checkbook while visiting him. During the past year, reports show that some $18,000 have gone missing from the man's account.
The victim filed a theft report with the Mufreesboro Police Department, but was advised by bank officials that since the checks were cashed in Lawrenceburg, he would also need to report it to local the law enforcement agency.
The matter has been turned over for more extensive investigation by detectives with the department's Criminal Investigation Division.
.
.