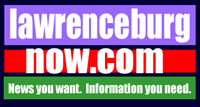 Wednesday, March 17, 2010
Thieves Lift Wheels From Salvage Yard
Thieves struck an area salvage yard overnight Monday, stealing a load of aluminum wheels.
Wade Risner, employee of Auto Mart and Salvage, 2398 North Locust Avenue, summoned Lawrence County Sheriff's Deputies to the business early Tuesday. He indicated that someone had cut a lock from a gat to the business' salvage yard on South Brace Road.
Stolen during the crime were 30 aluminum wheels, with an estimated value of $2,500.
Investigation into the crime is continuing through the department's Criminal Investigation Division.
Free JavaScripts provided
by The JavaScript Source
.
---
---