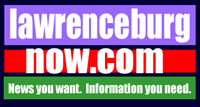 Friday, March 5, 2010
Former Lawrence Pediatrician Confesses To Child Pornography Charge
An Alabama pediatrician who formerly practiced in Lawrenceburg entered a guilty plea in federal court Thursday to charges that he was in possession of child pornography.
Doctor Michael Sharpe, 64, of Albertville, Alabama, entered the guilty plea in a Birmingham courtroom. Sharpe had reportedly confessed during a previous legal proceeding that he had had sexual intercourse with a fifteen-year-old female patient. He indicated he had been in communication with the teen outside his practice since she was age 14.
During that proceeding officials examined Sharpe's cell phone. They indicated it contained sexually explicit text messages from the girl, along with pornographic images of her. The images were sent to the phone between February 16 and 25, 2009.
During the 1990s Sharpe was reportedly fired from hospitals in Lebanon and Shelbyville, as well as Crockett Hospital in Lawrenceburg. He was accused in two instances of fondling female patients. In one instance he was accused of striking a patient.
Sharpe still faces prosecution on state charges, including that of statutory rape by an authority figure.
Free JavaScripts provided
by The JavaScript Source
.