LCHS is proud to offer CTE program for students
Across the state, Tennessee prides itself in providing rigorous course standards and programs of study within each Career Technical Educational (CTE)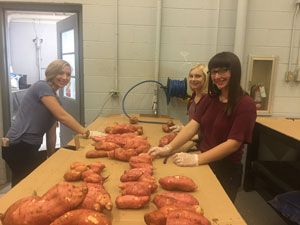 program at each local high school. Lawrence County High School is proud to offer such competitive programs for our Wildcats.

Over the years, CTE has changed from "vocational education" to encompassing training students not only for post-secondary jobs, but also for post-secondary training at technical schools. Another piece of CTE is the training provided for success at the community college and university level.

Students engage in content that provides training and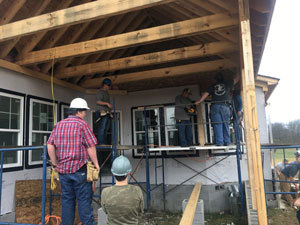 hands-on instruction above and beyond anything that was provided in the past. Students are afforded the opportunity of relevant experiences in career and technical student organization (CTSO) competitions at the local, district, regional, state, as well as national level.

Early post-secondary opportunities (EPSO) are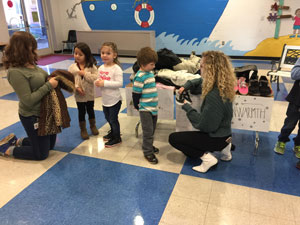 available through industry certifications, dual credit and work-based learning (WBL) experiences which are provided through participation in multiple programs. LCHS prides itself in giving students the tools they need to be successful on the job, in post-secondary training or as they transition to college.

The LCHS CTE departments pride themselves in the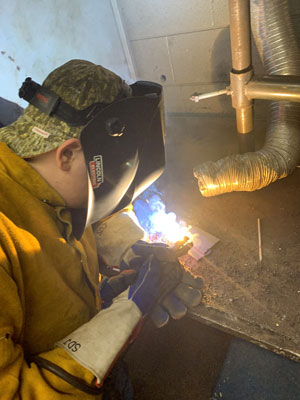 quality of all of the instructors. Men and women from industry have left their areas of expertise in the traditional workforce to share their knowledge with high school students. Many of the teachers not only have Bachelor degrees but also have Master's level degrees and beyond.
Each department is made up of courses that are part of programs of study focusing on specific and unique sets of skills.

Agriculture/Animal Science/Horticulture
Instructors: Hollie Threet and Nick Eledge
Courses: Agribusiness
Agriculture Science
Greenhouse Management
Small Animal Science
Large Animal Science
Farm and Ranch Management
Landscape and Turfgrass Management
Environmental Science
Work Based Learning

Human Services/Education and Training
Instructors: Holly True and Patti Lopp
Classes: Introduction to Human Studies
Lifespan Development
Nutrition
Family Studies
Teaching as a Profession

Cosmetology
Instructor: Pam Bonee
Classes: Principles of Cosmetology
Cosmetology

Business/Marketing
Instructors: Hope McDow, Lauren Hallmark, Judy Heffington and Melissa Brazier
Courses: Computer Applications
Advanced Computer Applications
Accounting
Personal Finance
Virtual Enterprise International
Work Based Learning

Automotive
Instructor: Ken Massey
Classes: MLRI, MLRII, MLRIII, MLRIV

Building Trades
Instructors: Mike Ayers, John Jacobs and Steve Cheatwood
Courses: Construction Core
Masonry I and II
Architectural and Residential Building I and II
Residential and commercial Construction I and II

Digital Design
Instructor: Sandy Wheeley
Classes: Digital Design I, II and III

Engineering
Instructor: Samantha Childress
Classes: Intro to Engineering Design
Principles of Engineering
Civil Engineering and Architecture
Computer Integrated Manufacturing
Robotics & Automation

Health Science
Instructors: Wendy Messer, Lisa Coggin and Sandi Cook
Classes: Health Science Education
Medical Therapeutics
Diagnostic Medicine
Rehabilitative Therapy
Nursing Ed
Pharmacology
Anatomy and Physiology

Through the agriculture program, students learn to apply the economic and business principles involved in the sale and supply of agricultural products. Students plant and care for a productive garden, even selling the produce upon harvest. They raise a greenhouse full of plants and participate in public plant sales. Brownie the calf was a favorite last year throughout the entire school as everyone was able to watch his growth and development as part of the animal sciences classes.
While enrolled in landscape design, students put their skills into concrete products by creating dioramas.

The Human Services career cluster prepares learners for postsecondary credentials and careers in occupations that support the everyday functioning of society and individual well-being, including careers in social work, counseling, family dynamics and nutrition. The Human Services career cluster also prepares learners in the area of cosmetology, aesthetics, and barbering.

In the Education and Training career cluster the learners will study and demonstrate components of instruction, teaching strategies, types of assessment, student learning, special populations, educational technology, classroom management, lesson planning, professionalism, human development, and more. With an increased focus in the development of effective teachers, this program of study helps to achieve that goal. Students travel to local elementary schools and get hands-on training while working alongside teachers.

The LCHS business department offers students various opportunities to increase their knowledge in the field of business. A new addition to the program is that Microsoft Office Specialist Word testing for every student enrolled in computer applications and Excel and PowerPoint testing for advanced computer application students. Virtual Enterprise International is a course designed to give students a real live simulation of the business environment.
The students perform tasks that involve starting and operating a business. The LCHS Virtual Enterprise International firm, Culture Crave had an exceptionally successful showing at the Southern Regional Conference and Exhibition in November and are currently preparing for international trade fair to be held in New York City in April.
Their hard work was greatly rewarded at the Leconte Center in Pigeon Forge, TN by earning 1st place in E-Commerce Website, 2nd place in Branding, and 2nd Place in the coveted Booth Competition. The firm also received Top 25% in the Marketing and Salesmanship competitions. Rounding off the business department are classes in accounting as well as business communication which produces The Wildcat newspaper. The Future Business Leaders of America students have traveled to Atlanta, Anaheim, and Baltimore to compete at the national level.

LCHS is fortunate to have an automotive program where students learn hands on skills in an actual shop setting. Content emphasizes beginning transportation service skills and workplace success skills. Students study safety, tools, equipment, shop operations, basic engine fundamentals, wheel and tire service, and basic technician skills.
Advanced courses also include automotive general electrical systems, starting and charging systems, batteries, lighting, and electrical accessories as well as service suspension and steering systems and brake systems. Upon completing all of the Maintenance and Light Repair courses, students may enter automotive service industry as an ASE Certified MLR Technician.

Building Trades includes instructors in carpentry, plumbing and electric as well as masonry. Students must pass a safety test before being performing in the shop or as part of the crew that constructs an actual house. Students learn necessary skills then put those skills to work at the job site.
They are part of SkillsUSA, compete in carpentry and masonry at various levels, and are currently undefeated in the Team Works competition at the state level. Students take the OSHA 10 Safety Course and receive an industry certification upon completion.

The digital design department is famous for its Wildcat Wagon that displays multiple products designed and created by students. Students use MAC computers and various software programs to master design skills. They are often responsible for large orders of products supplied to local business and industry such as t-shirts created for Abigail's Plan events.

Throughout the sequence of classes, students compile artifacts for inclusion in a digital portfolio that can be taken with them into post-secondary training or work within the industry. Digital design also has its own Work Based Learning component where students are involved in the business management end of the design industry.

Students in the engineering program are trained in 3D modeling and 3D architecture design software, learn strategies for design process documentation, and learn about manufacturing processes, product design, robotics, and automation. Students can earn Industry Certification in Autodesk Inventor and Autodesk Revit. They also have opportunity to earn a virtual manufacturing badge recognized by the National Manufacturing Badge system. One of the most amazing things they are challenged with is using a robust robotics platform to design, build, and program a solution to solve an existing problem.

With three nursing educators on campus, LCHS is able to offer a wide variety of courses as well as industry certifications. Students begin in Health Science Education then advance to career specific programs of study. Rehabilitative Therapy focuses on careers and skills of physical therapist, occupational therapist, speech therapist, and athletic trainers. Anatomy and Physiology in this class are centered on the musculoskeletal, neurological, and cardiovascular systems.

Pharmacy is an upper level class offered to seniors. Students learn the top 200 prescribed drugs. Medication dosages are practiced as well. Students who take this class should be prepared to take the Certified Pharmacy Tech exam upon graduation. Nursing Education is an upper level class offered to seniors. Nursing Education is an excellent beginning for any student contemplating nursing in their post-secondary plans. When students complete this program, they are prepared to take the State of TN Certified Nursing Assistant exam.