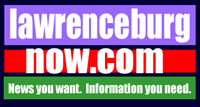 Wednesday, January 28, 2009
Dead Woman's Belongings Stolen
Shortly after holding her funeral, family members reported that someone had stolen items that had belonged to a Leoma resident.
Deputies with the Lawrence County Sheriff's Department spoke with the grandson of Ruby Jenkins on Friday of last week. He reported that he had driven by Jenkins' now-vacant house and found that a light was on, that had previously been turned off.
Responding deputies conducted a walk-through, quickly clearing the home. When the grandson checked about, he found that two comforters and a porcelain clown were missing. Loss was estimated at $90.
In their report, deputies noted that the likely entry point was a bedroom window.
Investigation into the matter is on-going.
.
.