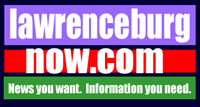 Tuesday, January 26, 2010
Two Sustain Injuries In Monday Stabbing Incident
Authorities report that two individuals sustained injuries in connection with an altercation that left one man suffering from stab wounds Monday afternoon.
Units with the Lawrence County Sheriff's Department were dispatched to the Sanders Street, Leoma, to intervene in the altercation. They discovered that those involved, Joshua Glenn Tatum and Timothy Travis Jenkins, had both sustained injuries.
Officials indicate Tatum sustained stab wounds to the lower back area. He was airlifted to Vanderbilt University Medical Center in Nashville where a broken knife blade was removed from one wound. He was released from the facility Monday evening.
Jenkins was transported to Crockett Hospital where he received medical treatment for wounds he sustained in the altercation. Once released Jenkins was transported to the Lawrence County Jail where he was booked under one count of aggravated assault.
Free JavaScripts provided
by The JavaScript Source
.
---
---