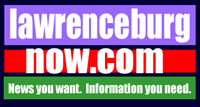 Thursday, January 14, 2010
Youth Squirrel Hunt
The Tennessee Wildlife Resources Agency will sponsor a youth squirrel hunt on January 30, 2010. The hunt will start with breakfast at 5am and end with lunch being served at 11am to participants at Rotary Park in Lawrenceburg in the northwest gym.
This hunt is for youngsters age 16 and under who should have the appropriate hunting license and hunter education class in required.
This hunt will be conducted with the use of squirrel dogs and the hunters will be divided into separate groups. Each group will have a guide and dog handler to assist the young hunters who will be hunting on private land or Wildlife Management Areas.
All hunters must pre-register by calling Tim Cobb at 931-629-7408 before January 27 to give sufficient time to be placed with a group and find a hunting area. Anyone who wishes to help with the hunt, enter your squirrel dog or guide a group on this hunt please call Jeff Hummel at 931-964-4558.
Any other questions about this hunt can be answered by calling Ken Reedy at 931-762-8512 or 615-342-9204. You can also pre-register at Lawson's in Loretto.
Free JavaScripts provided
by The JavaScript Source
.
---
---