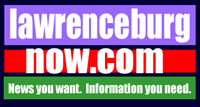 Monday, January 14, 2008
NWS Says Thursday Storm Was Tornado
Confirming what residents of the Buttermilk Ridge area of neighboring Wayne County already knew, the National Weather Service (NWS) has ruled that the storm that blew through the area Thursday afternoon did, in fact, include a tornado.
Residents of Buttermilk Ridge, situated just over the Lawrence/Wayne County border, approximately ten miles northeast of Waynesboro, reported sighting the tornado that played havoc for a short time. NWS has classified the tornado as of the F-2 classification, with winds measuring between 111 and 135 miles per hour. The tornado reportedly touched down, remaining on the ground for approximately one mile. The path of the tornado ended at the Natchez Trace Parkway in Lawrence County.
While there are no reports of death, injury, or of homes having been destroyed by the tornado, residents did report some serious property damages – mostly to roofs of various structures. Tin roofs and shingles appeared to have taken the brunt of the damage. NWS estimates damages in the area to total some $150,000.
.
.