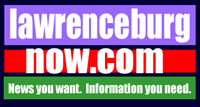 Sunday, January 13, 2008
Local Man Killed In Fall River Road Accident Saturday Morning
A single vehicle crash along Fall River Road Saturday morning has resulted in the death of a Lawrenceburg man.
Reports filed through the Tennessee Highway Patrol indicate that Charles P. Brown, 31, of Virginia Drive, Lawrenceburg, was killed in the crash.
Reports show that Brown was westbound in a Ford Windstar near the Lawrence/Giles County line when he apparently lost control in a curve, ran off the roadway, and traveled down an embankment. Brown's van then reportedly overturned before striking a tree.
A passerby who noticed the van around 3:00 a.m. placed a 911 call to summon assistance. Authorities speculate that the crash occurred sometime between midnight and 2:00 a.m.
Trooper Jon Pulley was tasked with investigating the crash.

.
.