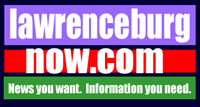 Tuesday, January 12, 2010
Vet Believes Pet Was Poisoned
When a Summertown woman's pet fell ill and died suddenly Monday a local veterinarian speculated that the animal had been intentionally poisoned.
The victim stopped by the Lawrence County Sheriff's Department following the pet's death to lodge a complaint. She told deputies that her three-year-old Labrador Retriever had fallen ill and she had transported her to her veterinarian's office around 11:00 a.m. for treatment. The dog died around 12:45.
The victim told deputies that her veterinarian suspected the dog had been poisoned with the pesticide Fernadine, commonly used on corn crops. She indicated that his report would be ready later in the week.
The victim told deputies that the dog had been poisoned sometime between 9:00 and 11:00 a.m. She indicated that she wished to have the matter documented. She stated that she had young children and is concerned for their safety.
Investigation into the poisoning has been handed off to detectives with the department's Criminal Investigation Division.
Free JavaScripts provided
by The JavaScript Source
.
---
---