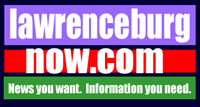 Monday, January 11, 2010
Firefighter Kersteens Out Of Hospital
Courtesy: WSMV
A Lawrenceburg firefighter hurt battling a fire at a building where wood pallets are made is out of the hospital.
Fire officials said Capt. Jeff Kersteens was injured when a car ran over a fire hose at a fire at Curtis Industries Thursday.
The hose snapped and hit Kersteens as he was directing traffic. The injured firefighter is on light duty for the next six weeks.
Investigators still haven't determined what started the fire.
Free JavaScripts provided
by The JavaScript Source
.
---
---