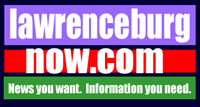 Thursday, January 8, 2009
Youngster Attacked By Dog While Playing
Officials report a young Loretto boy was attacked by a dog while playing in the yard at a St. Joseph home Wednesday afternoon.
Lawrence County Sheriff's Deputies were summoned to the emergency room at Crockett Hospital by hospital staff members after the four-year-old was brought in for medical attention.
Deputies spoke with a nurse who described the child's injuries as "very bad." At the time reports were filed the child was undergoing diagnostic procedures, including x-rays.
Reports show that the boy was playing in the yard at 300 Feltner Street, St. Joseph, around 1:00 p.m. when he was suddenly "jumped" by a medium-sized brown dog. The woman in whose supervision the child had been left, indicated she knew no other information regarding the dog, nor did she know to whom the dog belonged.
Because the young child had been unsupervised at the time of the attack the case was referred for investigation through the Department of Children's Services.
.
.