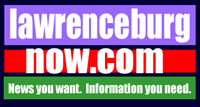 Tuesday, January 6, 2009
Commission Votes To Add Jailers
Members of the Lawrence County Commission voted during a meeting Monday night to hire additional jailers in order to bring local inmates currently being housed out-of-county, back under a more economically feasible care plan.
Pending completion of the new Lawrence County Jail, local authorities were forced to house numerous local prisoners in other counties. The renovation of a building at the Lawrence County Bale Field allowed for many of those prisoners to be housed at a "temporary jail" facility, however some county leaders had lobbied to hire additional jailers so that more of the local inmates could be returned to Lawrence County, thus eliminating the cost of housing them elsewhere. Until Monday opposition to the plan had prevented that idea from being put into action.
During that meeting commissioners voted to approve the hiring of jailers in order to return all local prisoners to Lawrence County until such time that the new jail construction is completed.
.
.