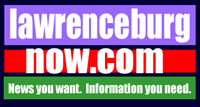 Monday, January 5, 2009
Vandals Target Amish Home
Law enforcement officials were summoned to investigate late last week after vandals reportedly heaved a rock through the window of a home in Ethridge's Amish community.
Deputies with the Lawrence County Sheriff's Department report speaking with an Amish man at his Buffalo Road home. He indicated that he had seen two people get out of a truck around 10:30 p.m. and walk up the driveway. He told deputies that he then heard the sound of glass breaking. He said the men then got back into the truck and headed south on Buffalo Road, turned around, then headed north.
Deputies report that a rock was found in the kitchen floor, along with the shattered window glass. They indicate that the man was unable to give a description of the suspects, or the vehicle.
Damages are estimated to total $100.
.
.