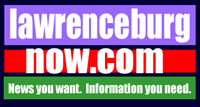 Monday, January 4, 2010
Color Of Winter Enters 15th Year
Over 1000 participants and spectators will be visiting the campus of Lawrence County High School for the 15th annual "COLOR of WINTER" color guard competition hosted by the Lawrence County High School Band Boosters.
Forty-nine teams from Tennessee, Kentucky, and Alabama will be participating in the competition which begins at Noon on Saturday, January 16th, and Noon on Sunday, January 17th. Local competitors at this year's event include the former State Champion LCHS Winter Guard, Loretto, Collinwood, and Brooks High School winter guards.
Often referred to as the Sport of the Arts, winter guard features flag, rifle, and saber twirlers performing to a musical soundtrack. Tickets for the event are $7 for one day and $10 for both days.
Free JavaScripts provided
by The JavaScript Source
.
---
---