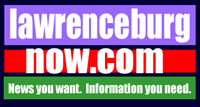 Monday, January 4, 2010
Authorities Investigate Assault With Chicken
A local woman told law enforcement officials Wednesday that she sustained a black eye when he boyfriend assaulted her with a chicken during an argument.
Deputies with the Lawrence County Sheriff's Department made their way to the Marable Road home around 1:00 a.m. where they spoke with the twenty-one-year-old victim. She stated that during an altercation with her twenty-five-year-old live-in boyfriend, he "assaulted her with a pan and a chicken."
Deputies noted that the victim had did have some bruising beneath her right eye.
No charges were placed at the time reports were filed.
Free JavaScripts provided
by The JavaScript Source
.
---
---