EMPLOYMENT OPPORTUNITY
The Lawrenceburg Police Department is seeking qualified applications for at least 4 Police Patrol Officers. Applications and job qualifications may be picked up at the Tennessee Career Center located at 702 Mahr Ave. Lawrenceburg, TN from 8:00 a.m. to 4:30 p.m., Monday through Friday; and will be accepted until 3:00 PM on October 5, 2018. Salary scale is availableupon request. Applicants should include other job-related information with the Job Application. All applications must be returned to the Career Center no later than 3:00 p.m. on October 5, 2018. Selection for interviews will follow.The City of Lawrenceburg is an EEO/AA/Title VI/Title IX/Section 504/ADA/ADEA entity in the provision of its employment opportunities and services. All qualified applicants will receive equal consideration for employment without regard to race, color, national origin, religion, sex, pregnancy, marital status, age, physical or mental disability, or covered veteran status.
---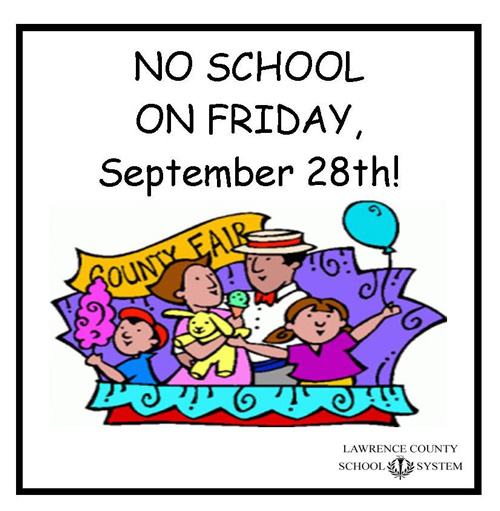 ---
Merry Gabel
E-mail
stjoemerry@gmail.com
Message
Music Day at the St. Joseph Senior Center (119 S. Main St.) on Thursday, Sept. 20, at 11:00 am. Lunch provided by Keestone of Lawrenceburg. Players welcome. Contact 845-4203 for more info
---
FOR IMMEDIATE RELEASE

Hazardous household waste collection is Saturday, September 29
Lawrence County residents will have a convenient opportunity to safely dispose of household hazardous waste at the end of this month.
Lawrence County's Solid Waste Facility is holding a Household Hazardous Waste Collection event Saturday, September 29, from 8:00 a.m. to Noon. The facility is located at 2126 Baler Drive, off Helton Drive in Lawrenceburg.
The event is sponsored by the Tennessee Department of Environment and Conservation, and is free and open to all households. The average home in Tennessee produces 20 pounds of household hazardous waste each year, including cleaning fluids, pesticides, antifreeze, fertilizers and pool chemicals.
Hazardous Household Waste is any unwanted or spent household product that can catch fire easily, eat away at or irritate living tissue, react violently with water or other chemicals, or is poisonous to humans and animals.
Specific items also include oil and fuel additives; grease and rust solvents; carburetor and fuel injector cleaners; starter fluids; body putty; gasoline; paint strippers and thinners; adhesives; driveway sealant; roofing tar; wallpaper remover; wood preservatives; photo processing chemicals; aerosols; mercury thermostats and thermometers; fluorescent tubes; and compact fluorescent bulbs.
Items not accepted at Household Hazardous Waste Collection events are ammunition, explosives, radioactive waste (including smoke detectors), or medical waste (except needles and sharps in puncture-proof containers). Items from a school, commercial business or agri-business will be accepted for a fee by appointment only. To request a price quote and schedule an appointment, please call 615-643-3180.
On the day of the event, load the unwanted materials into your trunk or the back of your truck. For safety, don't mix materials, keep them in their original containers, double package any leaking containers, and place any breakable containers in a box, cushioned with newspaper.
For more information, call 931-766-0900.

---
The Lawrence County Business and Professional Women
The Lawrence County Business and Professional Women (BPW) are proud to announce the 21st annual Cutest Baby contest to be held at the Middle Tennessee District Fair. Babies must be younger than 3 years old on September 24th, 2018 to enter the contest.
Each eligible entry will be an 8 x 10 photo with the child's name, age, parent's names, address, and phone number written on the back. Entry fee is $25.00 if received by Saturday, September 15th 4:00 pm. We will continue to accept entries until 3:00 pm on Monday, September 24th, but a late fee of $5.00 will be added.
Photos must be turned in at Gigi's Boutique (45 Public Square Lawrenceburg, TN) and a copy of the rules can also be found there during normal business hours (Tuesday – Friday 10 am – 6 pm/ Saturday 10 am – 4 pm).
Voting is open to anyone attending the fair during the hours posted at the BPW fair booth. For questions or additional information, please call Tressy Hart (931) 556-2604.
---
.
---