AUCTIONS
APPLIANCE REPAIR
Kelly Appliance & Vacuum 931-244-7200
AIR CONDITIONING
D.E. Hill & Son 762-9584
ASSISTED LIVING
AUTO REPAIR


J & G Tire Center 931-762-0078
BANKS
CONSIGNMENT
On Second Thought Consignment 931-244-7244
CINEMAS
CLINICS
Clothing
On Second Thought Consignment 931-244-7244
COMPUTER REPAIR
DAY SPA
Envy Tanning & Spa 931-762-3689

ELECTRICAL & PLUMBING
Rick's Electrical & Plumbing 931-242-5325
ELECTRONICS
Lynn Electronics 762-0401
EXCAVATING / GRADING
Newton Backhoe Service 931-242-0305
FLORIST

Lawrenceburg Florist 762-3722
McKelvey's Flowers 762-4511

FUNERAL HOMES

Pettus-Turnbo Funeral Home 762-3291
FURNITURE
Green's Furniture
Swap & Shop Center
GIFTS
GLASS REPAIR
Lawrenceburg Glass 766-1004
HARDWARE
HEALTH PRODUCTS
Salt Glow 931-279-4780
HOBBY
Adventure Off Road 852-5445
INSURANCE
Aarons Insurance 931-629-8065
Baker Agency 762-4550
Wall-Modrall Insurance 762-6528
JEWELRY
Dixon's Fine Jewelry 762-9979
LAWN CARE


Dustin's Lawn Care 242-4414
MEDICAL
NATURAL FOODSNature's Nuggests 762-2895
OUTDOOR
Randy's Cycle & ATV 762-2450
PARTY / SUPPLIES
PAWN
Mo's Pawn Shop 762-2529
PHARMACY
Holland's Pharmacy 931-762-2220
POOLS/ SUPPLIES
By Pass Pools 931-762-7904

REAL ESTATE
RENTAL
RESTAURANTS
SPORTING GOODS
Fox Sporting Goods 931-766-0313
STORAGE
Loretto Storage 931-853-7867

TANNING
Envy Tanning & Spa
931-762-3689
TIRES
Groucho's Tires 931-762-1707
TRAVEL
Thursday, December 21, 2017
Arrest made in Walmart parking lot stabbing
Press release
On 12/21/2017 Officers with the Lawrenceburg Police Department were dispatched to Walmart at 2130 North Locust Avenue to reports of a possible stabbing. During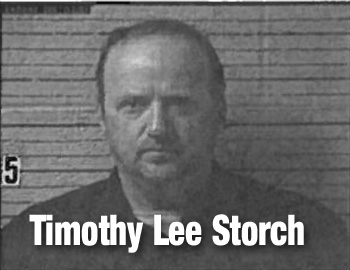 the incident three family members became engaged in a verbal dispute in the parking lot of the business.
During the dispute the two males became involved in a physical altercation during which, one of the men produced a knife and stabbed the other multiple times. The parties then fled the scene.
The incident was witnessed by multiple subjects in the parking lot at the time. The victim of the stabbing went to a local hospital to seek treatment for his injuries.
Investigators with the department were dispatched to speak with the victim. Officers with the Patrol Division quickly secured the scene and began locating witnesses.
They were able to detain a suspect a short distance from the incident. Detectives and Patrol officers gathered evidence and statements from witnesses at the scene.
After gathering all the information one male subject has been charged with Aggravated Assault. The victim is being treated for non-life threatening injuries at a local hospital.