Multiple Fire Departments were dispatched on Tuesday to a fully engulfed mobile home fire in Lawrenceburg that is under investigation.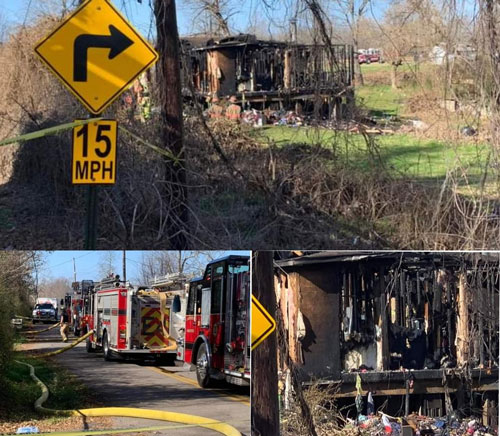 According to reports the Lawrenceburg Fire Department along with New Prospect, and Ethridge Fire Departments we're dispatched around 9:20 a.m. on Tuesday to a mobile home fire on Cocke Street.
Upon arrival units discovered that the mobile home was fully engulfed in flames where Leoma, Crossroads, and Centerpoint Fire Departments were then dispatched to assist in battling the blaze along with the Henryville Fire Department helping out with their air trailer.
This blaze required multiple Fire departments working together as a team where Gandee Fire Department also assisted the City, and Giles County Fire was dispatched to the County line to assist with calls.
As crews battled the fire and gained entry inside firefighters determined that thankfully no one was trapped inside as units worked to extinguish the blaze.
At this time the cause of the fire is still under investigation where multiple agencies were at the scene including the TBI.