AUCTIONS
APPLIANCE REPAIR
Kelly Appliance & Vacuum 931-244-7200
AIR CONDITIONING
D.E. Hill & Son 762-9584
ASSISTED LIVING
AUTO REPAIR


J & G Tire Center 931-762-0078
BANKS
CONSIGNMENT
On Second Thought Consignment 931-244-7244
CINEMAS
CLINICS
Clothing
On Second Thought Consignment 931-244-7244
COMPUTER REPAIR
DAY SPA
Envy Tanning & Spa 931-762-3689

ELECTRICAL & PLUMBING
Rick's Electrical & Plumbing 931-242-5325
ELECTRONICS
Lynn Electronics 762-0401
EXCAVATING / GRADING
Newton Backhoe Service 931-242-0305
FLORIST

Lawrenceburg Florist 762-3722
McKelvey's Flowers 762-4511

FUNERAL HOMES

Pettus-Turnbo Funeral Home 762-3291
FURNITURE
Green's Furniture
Swap & Shop Center
GIFTS
GLASS REPAIR
Lawrenceburg Glass 766-1004
HARDWARE
HEALTH PRODUCTS
Salt Glow 931-279-4780
HOBBY
Adventure Off Road 852-5445
INSURANCE
Aarons Insurance 931-629-8065
Baker Agency 762-4550
Wall-Modrall Insurance 762-6528
JEWELRY
Dixon's Fine Jewelry 762-9979
LAWN CARE


Dustin's Lawn Care 242-4414
MEDICAL
NATURAL FOODSNature's Nuggests 762-2895
OUTDOOR
Randy's Cycle & ATV 762-2450
PARTY / SUPPLIES
PAWN
Mo's Pawn Shop 762-2529
PHARMACY
Holland's Pharmacy 931-762-2220
POOLS/ SUPPLIES
By Pass Pools 931-762-7904

REAL ESTATE
RENTAL
RESTAURANTS
SPORTING GOODS
Fox Sporting Goods 931-766-0313
STORAGE
Loretto Storage 931-853-7867

TANNING
Envy Tanning & Spa
931-762-3689
TIRES
Groucho's Tires 931-762-1707
TRAVEL
Tuesday, December 5, 2017
Unveiling set for artwork honoring local trial verdict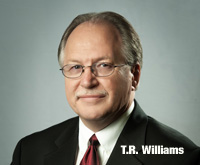 Did you know that Lawrence County was the site of a very significant Civil Rights trial in 1946?

You may know this now, since the case has received a lot of media coverage in the past year. It is no longer just a footnote in Lawrence County history, and on Friday, December 8 at 5:30, we will celebrate that fact.

Please join me at the Lawrence County Courthouse for the unveiling of Justice Served, a painting by Bernice Davidson. The Courthouse will be its home, but it is portable so it can be taken to other sites for display and education.

Davidson is a resident of the Brace community, a graduate of Yale and former professor of art at Martin Methodist College.
Throughout her career, she has been dedicated to creating public art that honors heroes in the fight for social justice. The story of this trial inspired her and she launched a personal campaign for it. The Lawrence County Historical Society and others in the community helped make it happen.

The events leading to the trial began in nearby Columbia on February 25, 1946. A black woman, Gladys Stevenson, was accompanied by her son when she tried to pick up her radio at a repair shop. He was a WWII Navy veteran who'd become accustomed to equal treatment during his time away. When his mother was treated unfairly by the clerk, he defended her.

The Stevensons were jailed and a large group of white men gathered. Mother and son were taken to safety, but the unrest spilled over into the nearby black residential and commercial district. Homes and businesses were damaged, and shots were fired. Four white police officers were injured, and about 100 black men were arrested.
The night-long riot was the first civil unrest following WWII, and made national headlines.

Eventually, 25 were charged with attempted murder. The NAACP put together a defense team that included Nashville attorney Z. Alexander Looby and future Supreme Court Justice Thurgood Marshall. Eleanor Roosevelt led a national fundraising drive to pay for their defense.

A request was granted to move the trial from Maury County, but not to Nashville as the defense team hoped. It was instead moved to a poorer, more rural place with an even smaller black population: Lawrence County.

Eventually, a jury made up of white males was seated. Marshall was the lead defense attorney, but became ill and never made it to Lawrenceburg. Looby led the defense, and is depicted in Davidson's painting with Gladys Stevenson on the stand.

All but two defendants were acquitted – one was later acquitted in a separate Maury County trial, the other served four months before being pardoned by the Governor. Many were surprised with the colorblind verdict, given the makeup of the jury.

I am so proud Lawrence County is honoring that verdict now, at a time when Civil War statues are a point of contention in other parts of the country.
Davidson hoped to honor the heroes involved, and the twelve men who heard that case could easily qualify. Another can be found in the unlikely role of a prosecutor in the case, then-Assistant District Attorney William A. 'Bud' Harwell of Lawrenceburg, who later served this district as a Circuit Judge.

Harwell revealed his thoughts about the case, and his character, in his final remarks to the jury:

"I beg of you again in making these closing statements, that to just give this case your calm and cool and deliberate consideration, try it like 25 Lawrence County people being tried, and I think those who know me know that is exactly the way I feel about it, and then render your verdict fairly and impartially and let the chips fall where they may."