AUCTIONS
APPLIANCE REPAIR
Kelly Appliance & Vacuum 931-244-7200
AIR CONDITIONING
D.E. Hill & Son 762-9584
ASSISTED LIVING
AUTO REPAIR


J & G Tire Center 931-762-0078
BANKS
CONSIGNMENT
On Second Thought Consignment 931-244-7244
CINEMAS
CLINICS
Clothing
On Second Thought Consignment 931-244-7244
COMPUTER REPAIR
DAY SPA
Envy Tanning & Spa 931-762-3689

ELECTRICAL & PLUMBING
Rick's Electrical & Plumbing 931-242-5325
ELECTRONICS
Lynn Electronics 762-0401
EXCAVATING / GRADING
Newton Backhoe Service 931-242-0305
FLORIST

Lawrenceburg Florist 762-3722
McKelvey's Flowers 762-4511

FUNERAL HOMES

Pettus-Turnbo Funeral Home 762-3291
FURNITURE
Green's Furniture
Swap & Shop Center
GIFTS
GLASS REPAIR
Lawrenceburg Glass 766-1004
HARDWARE
HEALTH PRODUCTS
Salt Glow 931-279-4780
HOBBY
Adventure Off Road 852-5445
INSURANCE
Aarons Insurance 931-629-8065
Baker Agency 762-4550
Wall-Modrall Insurance 762-6528
JEWELRY
Dixon's Fine Jewelry 762-9979
LAWN CARE


Dustin's Lawn Care 242-4414
MEDICAL
NATURAL FOODSNature's Nuggests 762-2895
OUTDOOR
Randy's Cycle & ATV 762-2450
PARTY / SUPPLIES
PAWN
Mo's Pawn Shop 762-2529
PHARMACY
Holland's Pharmacy 931-762-2220
POOLS/ SUPPLIES
By Pass Pools 931-762-7904

REAL ESTATE
RENTAL
RESTAURANTS
SPORTING GOODS
Fox Sporting Goods 931-766-0313
STORAGE
Loretto Storage 931-853-7867

TANNING
Envy Tanning & Spa
931-762-3689
TIRES
Groucho's Tires 931-762-1707
TRAVEL
Tuesday, December 5, 2017
LCHS has successful showing at Southern Regional Conference and Exhibition
Lawrence County High School Virtual Enterprise International firm, Alpha & Omega had a successful showing at the Southern Regional Conference and Exhibition on November 21st.
Their hard work was greatly rewarded by earning 2nd place in E-Commerce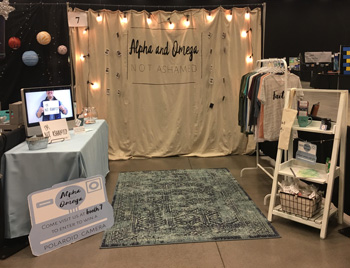 Website, 3rd Place in Newsletter, and 3rd Place in Human Resource competitions.
The firm also received Honorable Mention in Company Branding, Elevator Pitch, and Sales Materials competitions. The event was moved this year to the Leconte Center in Pigeon Forge, TN in order to withstand the consistent growth that Virtual Enterprise as experienced at this exhibition over the past few years.
The students were thrilled to have more booth space in order showcase their products and execute their promotional ideas.
Alpha & Omega had an exceptional day of competitions, marketing, selling, and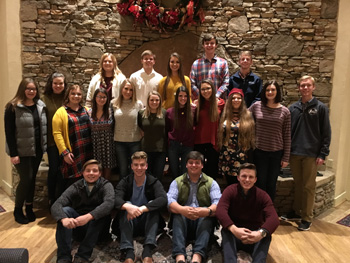 buying virtual products from other firms. They had an impressive sales day and exceeded their projected goal by totaling over $223,000 in virtual sales while assisting 177 customers.

Attending this year's trade fair were LCHS students Meredith Baker, Lauren Beckman, Whit Brewer, Josie Burleson, Anniston Butler, Logan Coleman, Jacob Haney, Andrew Heath, Josie Heatherly, Bailee Hendrix, Jordan Hill, Mary Johnstone, Marina McDonald, Rob McGuire, Cara Old, Jacey Peppers, Annsley Watson, Will White, Jacob Whitehead, and Dominic Williams.
Virtual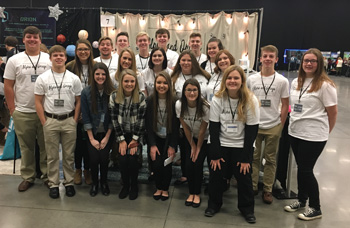 Enterprise Instructor Hope McDow, as well as chaperones Allison Baker, Bryce Haney, Erica Haney, Tisha Holt, Lee Sisk, Erin Sisk, and Shannon Watson.

The students are now utilizing class time to operate their virtual firm and to prepare for the International Trade Fair in New York City on April 15th – 19th.
The LCHS Virtual Enterprise Program would like to thank all of the community and family members for their continuing support in their fundraising efforts. Without your commitment and assistance the Virtual Enterprise Program could not exist!