AUCTIONS
APPLIANCE REPAIR
Kelly Appliance & Vacuum 931-244-7200
AIR CONDITIONING
D.E. Hill & Son 762-9584
ASSISTED LIVING
AUTO REPAIR


J & G Tire Center 931-762-0078
BANKS
CONSIGNMENT
On Second Thought Consignment 931-244-7244
CINEMAS
CLINICS
Clothing
On Second Thought Consignment 931-244-7244
COMPUTER REPAIR
DAY SPA
Envy Tanning & Spa 931-762-3689

ELECTRICAL & PLUMBING
Rick's Electrical & Plumbing 931-242-5325
ELECTRONICS
Lynn Electronics 762-0401
EXCAVATING / GRADING
Newton Backhoe Service 931-242-0305
FLORIST

Lawrenceburg Florist 762-3722
McKelvey's Flowers 762-4511

FUNERAL HOMES

Pettus-Turnbo Funeral Home 762-3291
FURNITURE
Green's Furniture
Swap & Shop Center
GIFTS
GLASS REPAIR
Lawrenceburg Glass 766-1004
HARDWARE
HEALTH PRODUCTS
Salt Glow 931-279-4780
HOBBY
Adventure Off Road 852-5445
INSURANCE
Aarons Insurance 931-629-8065
Baker Agency 762-4550
Wall-Modrall Insurance 762-6528
JEWELRY
Dixon's Fine Jewelry 762-9979
LAWN CARE


Dustin's Lawn Care 242-4414
MEDICAL
NATURAL FOODSNature's Nuggests 762-2895
OUTDOOR
Randy's Cycle & ATV 762-2450
PARTY / SUPPLIES
PAWN
Mo's Pawn Shop 762-2529
PHARMACY
Holland's Pharmacy 931-762-2220
POOLS/ SUPPLIES
By Pass Pools 931-762-7904

REAL ESTATE
RENTAL
RESTAURANTS
SPORTING GOODS
Fox Sporting Goods 931-766-0313
STORAGE
Loretto Storage 931-853-7867

TANNING
Envy Tanning & Spa
931-762-3689
TIRES
Groucho's Tires 931-762-1707
TRAVEL
Wednesday, November 8, 2017
Open enrollment now open on Healthcare.gov for 2017
Chris D. Jackson, County Commissioner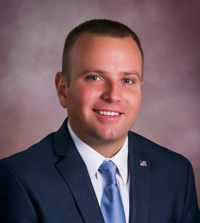 Did you know that Lawrence County ranks 48th out of 95 counties in Tennessee in terms of overall health? At 15%, we also have one of the highest uninsured rates in the state, meaning many of our citizens lack the basic health coverage they need. That's why it's important for everyone to know that open enrollment is now open on Healthcare.gov.
Enrollment started on November 1st and will go through December 15th this year. So if you or a loved one needs coverage, check out the website and find a plan that fits your needs and your budget. In many cases, if you are middle to low income, you will be eligible for financial assistance. In fact last year, 8 in 10 people qualified for some form of financial help. For most people, that meant they could find premiums between $50 and $100 per month, which in many cases is cheaper than a cell phone bill.
While there has been a lot of debate about the Affordable Care Act (
ACA
), it is important to point out that large majorities of marketplace and Medicaid
enrollees
continue to report satisfaction with their health insurance, according to a new survey from the Commonwealth Fund. The survey found that in 2017, "82 percent of adults with marketplace plans and 94 percent of those enrolled in Medicaid were very or somewhat satisfied with their health insurance." While things are far from perfect with the program, patient satisfaction remains very high, which is telling.
So if you are uninsured and have been hesitant about the
ACA
, check out the plans for yourself. Do your homework and see what is available for you and your situation. Personally, it has benefited members of my family that could not find quality affordable health coverage elsewhere, so I encourage you to check out the website and see what options you have because a healthier Lawrence County is a better Lawrence County.