Florence Alabama Police Department are warning residents about scam involving threatening victims with warrants for their arrest.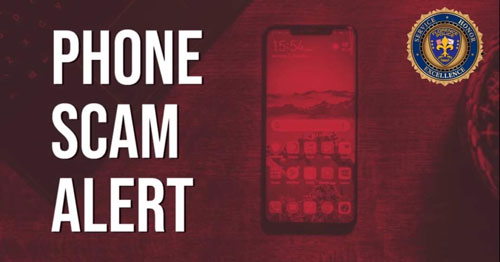 Florence Alabama Police Department issued the following statement warning residents about reported scam:
"We have received a few calls from citizens regarding scammers using our phone number, advising they have warrants.
The scammer then provides the victim with a way to pay those warrants over the phone. Remember, NO law enforcement agency will contact you to have you pay for a warrant via gift cards, wire transfers, or over the phone.
Scammers use a phone app that allows them to mask their phone number as any number they wish it to be. If you receive a phone call like this and have any questions, please contact your local police department to verify before making any such payment."