The Loretto police department along with Lawrence County deputies served a search warrant that resulted in a large narcotics bust, and the arrest of 10 suspects.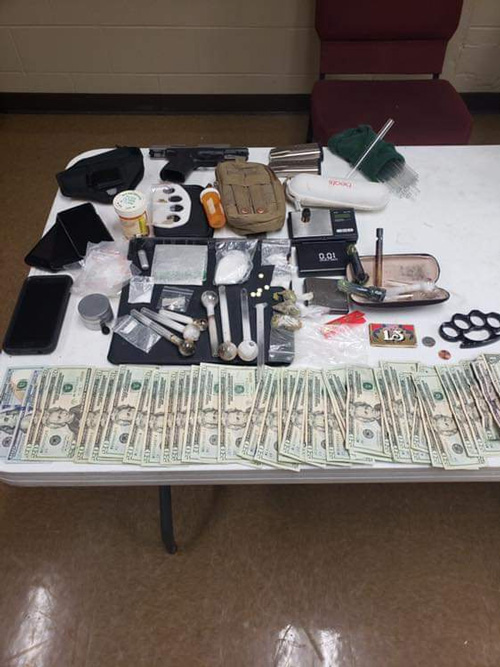 According to the Loretto police department their officers along with the Lawrence County sheriff's office conducted a search warrant on Saturday at a residence on Plainfield Lane in Lawrenceburg.
Once inside the home officers reported finding 42 grams of methamphetamine, 10 grams of marijuana, packing baggies, scales, syringes, 31 meth pipes, schedule IV narcotics, 2 marijuana pipes, a 9mm handgun with the serial number removed, and $967 in cash along with several vehicles that was also seized in the bust.
As a result 10 subjects were arrested then transported to the Lawrence County Jail on charges related to the illegal narcotics, paraphernalia, and the firearm as well as officers reporting that one of the subjects had an outstanding warrant for parole violation.
The Loretto police department ended the report by saying, "We would like to thank the Sheriff's Department for their assistance and the continued support of our community."