Gov. Lee says no COVID mandates as case numbers rise in Middle TN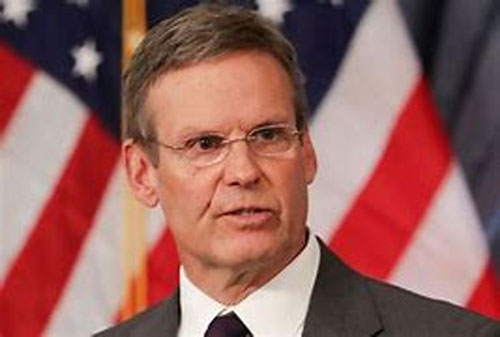 NASHVILLE, Tenn. (WKRN) — The new COVID-19 booster shots will be ready this week, but virus-related hospitalizations are already increasing in Middle Tennessee. However, Gov. Bill Lee said coronavirus mandates will not be making a comeback.
According to doctors, the latest COVID strain is not only very contagious, but it can also cause serious disease.
"Even over last week, there's been an increase in hospitalizations due to COVID in our area," said Dr. William Schaffner, professor of infectious diseases at Vanderbilt University Medical Center. "These several strains that are out there circulating at the present time are children or grandchildren of the omicron strain."
Dr. Schaffner said the new booster is recommended for those six months and older, especially for the elderly, pregnant women, and people who are immunocompromised or have underlying conditions.
"Those people are at increased risk of hospitalizations with the strains that are going around at the present time," said Dr. Schaffner.
While the doctor said to expect the coronavirus to stick around for the foreseeable future, a return of the old government mandates, like mask requirements, may be a thing of the past.
"The U.S. population has had it to here with mandates, but, on the other hand, doing things on an individual, voluntary basis, that's another matter," said Dr. Schaffner.
"I'm planning to make sure that Tennesseans do what they want to do, but there'll be no mandates, there'll be no vaccine mandates, there'll be no mask mandates," the governor said. "We learned in the last one that the government does not need to tell people how to live their lives with regard to their own personal health. Those are decisions that they need to make, and that's the way it'll be going forward."
The new booster is expected in health departments and pharmacies as soon as this week. However, if you currently have COVID or recently received a booster, doctors recommend waiting two or three months before receiving the new one.
This new booster is going to function just as the other mRNA vaccines we've already received. You can get a sore arm, some people get a headache and feel puny for a day — but it's worth it; the protection is clearly worth it."
The coronavirus is one of the 10 leading causes of death among children. Not only can the booster protect kids, but new research shows it can prevent serious symptoms of long COVID, as well.