TWRA Wildlife Officers BEYOND THE CALL OF DUTY.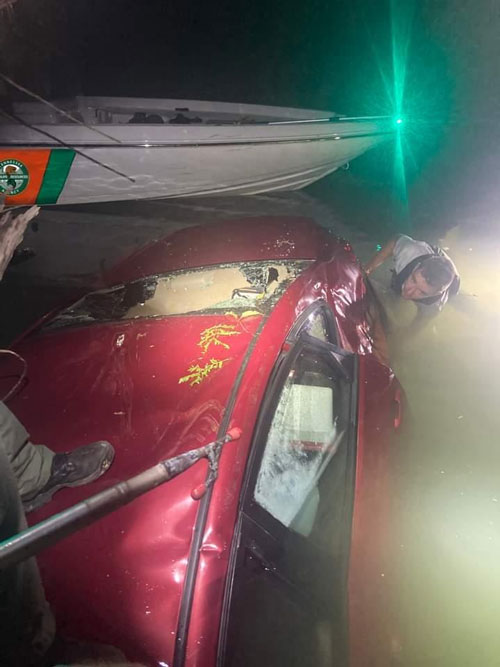 TWRA Wildlife Officers Chase Rich, Hunter Wisecarver, Justin Pinkston, and Sgt. Rusty Thompson assisted with the rescue of a driver who became trapped in a submerged vehicle that crashed into Douglas Lake last Saturday night.

Around 9 pm, a car ran off the roadway and into the lake near Moonhill Bridge in Dandridge leaving the driver unconscious and trapped inside.
Bystanders and rescuers removed the victim from the vehicle and wildlife officers were able to lift him into a TWRA patrol boat.
The officers performed CPR on the victim while transporting him to the shore and carried him up a steep bank to awaiting medical personnel. The victim was airlifted to the hospital but unfortunately did not survive.
We are very proud of our wildlife officers who often go beyond the call of duty to help save lives. Please join us in thanking them for their heroic efforts! #tnwildlife #wildlifeofficer #heroes