The Ethridge Police Department are warning residents about packages coming from China.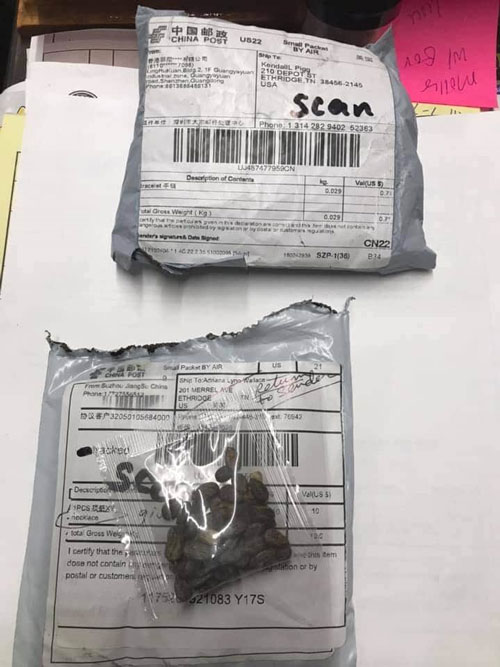 The Ethridge Police Department issued a warning to residents on Saturday about packages that they have received reports about coming from China.
The Department are advising residents that if anyone receives a package from China marked as jewelry , Do Not Open It!
Authorities are unsure at this time if the contents of the package is hazardous where reports indicate the packages having some type of seeds, and jewelry inside of them.
The Ethridge Police Department are requesting that if you receive a package like this to please contact the agriculture extension office at 931-762-5506