Thursday, June 28, 2018
Traffic stop leads to arrest Tuesday
Press release
On Tuesday, June 26, 2018, Narcotics Investigators with the Lawrence County Sheriff's Department performed a traffic stop in the area of the Rabbit Trail Road at the state line.

During the traffic stop, Investigators determined the vehicle being driven my Travis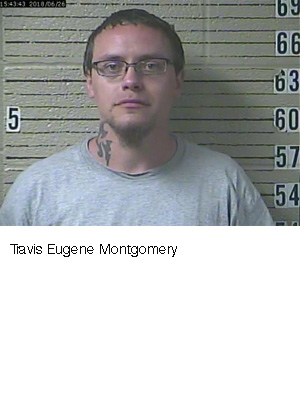 Eugene Montgomery (31) of Loretto, TN, to be stolen. Montgomery was placed into custody for possession of stolen property.

When the traffic stop was initiated, Investigators believed Montgomery (who is known to investigators as a large methamphetamine dealer) attempted to get rid of drugs.

A subsequent search yielded a bag containing approximately fifty grams of a crystal substance identified as methamphetamine and approximately one thousand dollars in cash.

Travis Montgomery was placed under arrest and charged with possession of a controlled substance schedule II for resale, theft of property, and driving on revoked license. Montgomery is being held on a $72,000 bond at the Lawrence County Detention Center.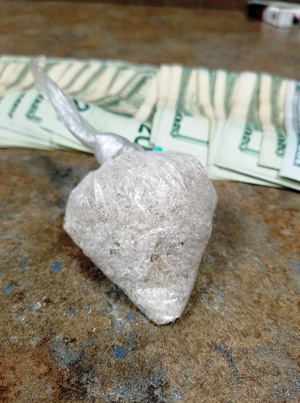 Anyone with any information concerning drugs or any other illegal activity is encouraged to contact the Lawrence County Sheriff's Department 931-762-3626 or the Criminal Investigation Division 931-762-1608. Tips may also be reported online confidentially by visiting our department's Facebook page and sending a message.