AUCTIONS
APPLIANCE REPAIR
Kelly Appliance & Vacuum 931-244-7200
AIR CONDITIONING
D.E. Hill & Son 762-9584
ASSISTED LIVING
AUTO REPAIR


J & G Tire Center 931-762-0078
BANKS
CONSIGNMENT
On Second Thought Consignment 931-244-7244
CINEMAS
CLINICS
Clothing
On Second Thought Consignment 931-244-7244
COMPUTER REPAIR
DAY SPA
Envy Tanning & Spa 931-762-3689

ELECTRICAL & PLUMBING
Rick's Electrical & Plumbing 931-242-5325
ELECTRONICS
Lynn Electronics 762-0401
EXCAVATING / GRADING
Newton Backhoe Service 931-242-0305
FLORIST

Lawrenceburg Florist 762-3722
McKelvey's Flowers 762-4511

FUNERAL HOMES

Pettus-Turnbo Funeral Home 762-3291
FURNITURE
Green's Furniture
Swap & Shop Center
GIFTS
GLASS REPAIR
Lawrenceburg Glass 766-1004
HARDWARE
HEALTH PRODUCTS
Salt Glow 931-279-4780
HOBBY
INSURANCE
Aarons Insurance 931-629-8065
Baker Agency 762-4550
Wall-Modrall Insurance 762-6528
JEWELRY
Dixon's Fine Jewelry 762-9979
LAWN CARE


Dustin's Lawn Care 242-4414
MEDICAL
NATURAL FOODSNature's Nuggests 762-2895
OUTDOOR
Randy's Cycle & ATV 762-2450
PARTY / SUPPLIES
PAWN
Mo's Pawn Shop 762-2529
PHARMACY
Holland's Pharmacy 931-762-2220
POOLS/ SUPPLIES
By Pass Pools 931-762-7904

REAL ESTATE
RENTAL
RESTAURANTS
SPORTING GOODS
Fox Sporting Goods 931-766-0313


TANNING
Envy Tanning & Spa
931-762-3689
TIRES
Groucho's Tires 931-762-1707
TRAVEL
Wednesday, April 12, 2017
Keestone plans in Loretto a new concept for this area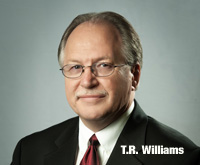 Today I want to share the details of an exciting new project underway near Loretto.
Last week I spent some time with William Keelon, CEO of Keestone Properties, and Jerry Putman, the company's Financial Coordinator. Keestone operates an assisted living facility on Kennedy Street in Lawrenceburg and others in Florence, Alabama, and Pulaski.
Keestone is launching a new kind of project at the former Glenrock golf course off Busby Road west of Loretto. The company purchased 88 of the original 130 acres and will soon break ground on the first phase of a resort community for people age 55 and up.
The plan includes condominiums, an apartment building, outdoor and indoor pools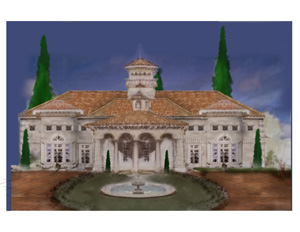 and exercise area, restaurant, 300-seat event center, coffee shop and full bakery, a nine-hole golf course, tennis courts, a walking trail and picnic areas. Water features – fountains and waterfalls – are included throughout the landscape design, including a new entrance that will be built very soon. The development is being tentatively called "Keestone Resort."
"I picture it as a kind of country club specifically for that age group," Keelon said. "As we designed it we looked at other developments around the country, like the Robson communities in Arizona." It will be marketed nationally, but most residents are expected to come from a 25-50 mile radius. "We've received a lot of support from the Loretto community. We think we're bringing a lot of excitement to the area."
Fifteen one-level condos will be built first, slightly apart from the rest of the facilities to allow room for more condominiums in the future. These will be sold to individual owners, and membership dues will allow access to everything else.
A two-story apartment building will have forty one-level apartments, with leases that include access to all amenities and two meals a day in the restaurant. Keestone already employs two chefs, and more will be hired, Keelon said. The public can watch and sample at a live cooking show April 21 at the Lawrenceburg facility, featuring chefs Justin Letson and Jess Rohling.
Plans call for the apartment building, restaurant, event center, coffee shop and bakery, indoor pool and exercise center to be connected so residents can access all without going outdoors. The indoor pool and exercise space will be housed in the former golf course clubhouse; everything else will be new construction.
The apartments and condos will have walk-in showers and other luxury amenities, Keelon said. Some apartment units will be furnished and available to rent for short periods, like an extended-stay hotel.
He also promises "lots of activities." "Older people keep getting younger," Putman added, "and we want to make the senior years the most enjoyable time of a person's life."
Freedom from worries about security and privacy is another goal of the development plan. The apartment building and connected facilities will all be part of a gated area, open during the day and closed at night. The condominiums will be a separate gated area; plans are to combine the two as more condos are built. Residents and their guests, of course, can come and go as they please at any time.
Jerry Keelon, William's brother, is on the construction side of the business and has managed the existing Keestone projects. Lawrenceburg's Keestone opened in 2008 with 17 units; eight more units were soon added; the most recent addition included 15 units, a 40-seat theater and bistro. Keestone Pulaski is in the 1830s Hewitt House, remodeled by the Keelons in keeping with strict guidelines set by its National Register of Historic Places status.
The brothers have a lifetime of experience. Their dad was in the construction and nursing home business, and his work included conversion of a former North Alabama hospital into apartments for senior citizens. "We grew up in it," Keelon said. They embraced the Assisted Living concept when it began in the late 1980s, and are eager to begin their first Independent Living project.
I am excited about the impact this new development will have on Lawrence County. It offers a new kind of lifestyle for local residents, will bring new people to this area, and will be another great selling point for retail and industrial prospects. Keelon said he also hopes to host training sessions that lead to certificates in hospitality and resident assistance, skills that are valuable to Keestone and other employers.
I am also extremely happy to see new life coming to the wonderful asset that our southern golf course and housing development has always been. Thanks to the Keestone company, it has potential to become more than any of us ever dreamed it could be.