AUCTIONS
APPLIANCE REPAIR
Kelly Appliance & Vacuum 931-244-7200
AIR CONDITIONING
D.E. Hill & Son 762-9584
ASSISTED LIVING
AUTO REPAIR


J & G Tire Center 931-762-0078
BANKS
CONSIGNMENT
On Second Thought Consignment 931-244-7244
CINEMAS
CLINICS
Clothing
On Second Thought Consignment 931-244-7244
COMPUTER REPAIR
DAY SPA
Envy Tanning & Spa 931-762-3689

ELECTRICAL & PLUMBING
Rick's Electrical & Plumbing 931-242-5325
ELECTRONICS
Lynn Electronics 762-0401
EXCAVATING / GRADING
Newton Backhoe Service 931-242-0305
FLORIST

Lawrenceburg Florist 762-3722
McKelvey's Flowers 762-4511

FUNERAL HOMES

Pettus-Turnbo Funeral Home 762-3291
FURNITURE
Green's Furniture
Swap & Shop Center
GIFTS
GLASS REPAIR
Lawrenceburg Glass 766-1004
HARDWARE
HEALTH PRODUCTS
Salt Glow 931-279-4780
HOBBY
Adventure Off Road 852-5445
INSURANCE
Aarons Insurance 931-629-8065
Baker Agency 762-4550
Wall-Modrall Insurance 762-6528
JEWELRY
Dixon's Fine Jewelry 762-9979
LAWN CARE


Dustin's Lawn Care 242-4414
MEDICAL
NATURAL FOODSNature's Nuggests 762-2895
OUTDOOR
Randy's Cycle & ATV 762-2450
PARTY / SUPPLIES
PAWN
Mo's Pawn Shop 762-2529
PHARMACY
Holland's Pharmacy 931-762-2220
POOLS/ SUPPLIES
By Pass Pools 931-762-7904

REAL ESTATE
RENTAL
RESTAURANTS
SPORTING GOODS
Fox Sporting Goods 931-766-0313
STORAGE
Loretto Storage 931-853-7867

TANNING
Envy Tanning & Spa
931-762-3689
TIRES
Groucho's Tires 931-762-1707
TRAVEL
Tuesday, April 10, 2018
Jesse Turner announces re-election candidacy as Mayor of Loretto
Release written by Jesse E. Turner
I am excited to announce my candidacy for re-election as Mayor of Loretto in our April 24 city election.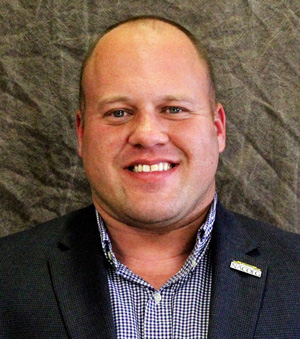 I have been honored to serve as your Mayor these past 4 years. Working together, we have accomplished so much for our wonderful hometown, and have even more in process right now.
Consider just part of what the past four years have included:
• State of the art, award winning swimming pool complex including the slides to be installed for this summer season.
• Parks and Recreation Department with a full time director.
• The Loretto Industrial Park is full and we are pursuing options for additional industrial land.
• New fire truck.
• HOME grant that assists low to moderate income homeowners with repairs to their homes.
• Frisbee Golf course at the Sports Complex.
• Downtown sidewalks with plans underway.
• Safe Routes to School Project for sidewalks from Collier Street to Riddle Lane with plans underway.
We have also worked hard to make many administrative changes so that the City runs more efficiently. The City has received well over $1.5 million in grant funding the past 4 years.
Together, we have come so far in four short years. And together we will accomplish so much more in the coming four years. I humbly ask for your vote on April 24 so we continue this great job: making Loretto, our hometown, a place we can be proud to live and raise our families.