AUCTIONS
APPLIANCE REPAIR
Kelly Appliance & Vacuum 931-244-7200
AIR CONDITIONING
D.E. Hill & Son 762-9584
ASSISTED LIVING
AUTO REPAIR


J & G Tire Center 931-762-0078
BANKS
CONSIGNMENT
On Second Thought Consignment 931-244-7244
CINEMAS
CLINICS
Clothing
On Second Thought Consignment 931-244-7244
COMPUTER REPAIR
DAY SPA
Envy Tanning & Spa 931-762-3689

ELECTRICAL & PLUMBING
Rick's Electrical & Plumbing 931-242-5325
ELECTRONICS
Lynn Electronics 762-0401
EXCAVATING / GRADING
Newton Backhoe Service 931-242-0305
FLORIST

Lawrenceburg Florist 762-3722
McKelvey's Flowers 762-4511

FUNERAL HOMES

Pettus-Turnbo Funeral Home 762-3291
FURNITURE
Green's Furniture
Swap & Shop Center
GIFTS
GLASS REPAIR
Lawrenceburg Glass 766-1004
HARDWARE
HEALTH PRODUCTS
Salt Glow 931-279-4780
HOBBY
INSURANCE
Aarons Insurance 931-629-8065
Baker Agency 762-4550
Wall-Modrall Insurance 762-6528
JEWELRY
Dixon's Fine Jewelry 762-9979
LAWN CARE


Dustin's Lawn Care 242-4414
MEDICAL
NATURAL FOODSNature's Nuggests 762-2895
OUTDOOR
Randy's Cycle & ATV 762-2450
PARTY / SUPPLIES
PAWN
Mo's Pawn Shop 762-2529
PHARMACY
Holland's Pharmacy 931-762-2220
POOLS/ SUPPLIES
By Pass Pools 931-762-7904

REAL ESTATE
RENTAL
RESTAURANTS
SPORTING GOODS
Fox Sporting Goods 931-766-0313


TANNING
Envy Tanning & Spa
931-762-3689
TIRES
Groucho's Tires 931-762-1707
TRAVEL
Thursday, March 16, 2017
Several recent fire cases have resulted in the arrests of the persons responsible
Press release
On October 31, 2016 at around 4:00 p.m. fire crews were dispatched to 1005 Smith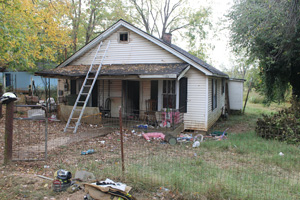 Avenue. On arrival firefighters found a vacant residence with a substantial fire in the rear portion of the structure. An investigation into the origin and cause of the fire revealed that Daniel Lamont Williams intentionally started the fire. Williams has been charged with one count of arson.
On November 29, 2016 at around 8:30 p.m. firefighters were notified of a fire on Holtsford Street. Units arrived to find a mobile home fully engulfed in flames. The investigation into the fire revealed that Gerald Everett Doyle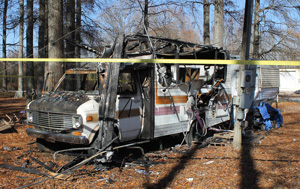 intentionally set the fire. Doyle has been charged with arson and aggravated burglary.
A fire occurred on February 27, 2017 that resulted in the arrest of James Anthony Weathers. Fire crews were dispatched to 422 Crockett Street and arrived to find a residence heavily involved with fire. After completing an investigation into the origin and cause of the fire, Mr. Weathers was arrested for arson and insurance fraud.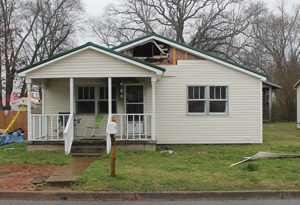 Investigators want to remind citizens that they can at anytime contact them with information regarding fires by contacting the fire department at (931) 762-9046. The Tennessee Arson Hotline is also available at 1-800-762-3017. A cash award of up to $5000 is offered through the hotline for information that results in the arrest or conviction of those responsible for the cause of fires.