AUCTIONS
APPLIANCE REPAIR
Kelly Appliance & Vacuum 931-244-7200
AIR CONDITIONING
D.E. Hill & Son 762-9584
ASSISTED LIVING
AUTO REPAIR


J & G Tire Center 931-762-0078
BANKS
CONSIGNMENT
On Second Thought Consignment 931-244-7244
CINEMAS
CLINICS
Clothing
On Second Thought Consignment 931-244-7244
COMPUTER REPAIR
DAY SPA
Envy Tanning & Spa 931-762-3689

ELECTRICAL & PLUMBING
Rick's Electrical & Plumbing 931-242-5325
ELECTRONICS
Lynn Electronics 762-0401
EXCAVATING / GRADING
Newton Backhoe Service 931-242-0305
FLORIST

Lawrenceburg Florist 762-3722
McKelvey's Flowers 762-4511

FUNERAL HOMES

Pettus-Turnbo Funeral Home 762-3291
FURNITURE
Green's Furniture
Swap & Shop Center
GIFTS
GLASS REPAIR
Lawrenceburg Glass 766-1004
HARDWARE
HEALTH PRODUCTS
Salt Glow 931-279-4780
HOBBY
INSURANCE
Aarons Insurance 931-629-8065
Baker Agency 762-4550
Wall-Modrall Insurance 762-6528
JEWELRY
Dixon's Fine Jewelry 762-9979
LAWN CARE


Dustin's Lawn Care 242-4414
MEDICAL
NATURAL FOODSNature's Nuggests 762-2895
OUTDOOR
Randy's Cycle & ATV 762-2450
PARTY / SUPPLIES
PAWN
Mo's Pawn Shop 762-2529
PHARMACY
Holland's Pharmacy 931-762-2220
POOLS/ SUPPLIES
By Pass Pools 931-762-7904

REAL ESTATE
RENTAL
RESTAURANTS
SPORTING GOODS
Fox Sporting Goods 931-766-0313


TANNING
Envy Tanning & Spa
931-762-3689
TIRES
Groucho's Tires 931-762-1707
TRAVEL
Wednesday, March 15, 2017
Bicentennial news, a calendar, and one hint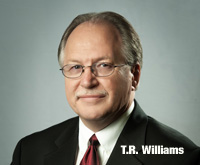 If you're reading this, there's a good chance you won't be here a hundred years from now. Advances in medicine might help our youngest residents make it to 2117, but I don't expect or hope to live to 163.
Since I wasn't around in 1917 either, I choose to appreciate the importance this year holds. 2017 is Lawrence County's 200th anniversary, the bicentennial of our formation by the Tennessee General Assembly from lands that were previously part of Giles and Hickman counties.
I have placed our bicentennial observance into good hands. Clint Alley, Assistant Director of the Lawrence County Public Library and author of Lawrence County History Trivia, agreed to serve as chairman of the Celebration Committee. Other members are Curtis Peters, Maggie Fincher, Tiffany Cope, Ryan Egly, Nancy Brewer, Marsha Stepp, Scott Franks, Ben Luna and Karen Niedergeses. I'm very proud of this team. They represent different parts of the county; possess a wide range of talents; and share an enthusiasm about Lawrence County's past, present and future.
When talk of our Bicentennial began last year, we realized that we already have a lot going on in Lawrence County. In addition to planning at least one event ourselves, we hoped to encourage local residents to support those that are already on the calendar. In my opinion, the best way to appreciate our county is to spend time in it. Enjoy a meal at a restaurant you've never visited. Drive through West Point or Summertown. Tour the Old Jail Museum. Attend a program that features local talent or one that brings other talented people to us.
Great examples are coming up very soon. Next Saturday the 25th, you can take a stroll through Mimosa Cemetery and hear history brought to life by Clint Alley; then enjoy the Weathers Brothers' Bluegrass and Gospel concert at the Crockett Theatre. The Fisk Jubilee Singers, an a cappella group that tours worldwide, will grace that stage April 6.
The Lawrenceburg Photographic Society has an exhibit of Lawrence County photos at the Crockett Arts Center now, open 9 a.m. to 1 p.m. weekdays. The Art Commission's annual Marguerite Rose Burton Art Show opens there Sunday, April 23. At its opening reception that day from 1 to 3 p.m., you can vote for your favorite 'Bicentennial'-themed painting in adult and student categories.
I also want to encourage you to support a Bicentennial event fundraiser, set for May 6 at Summertown High School: a beauty pageant for girls age 3 to 12. Why a fundraiser? The Bicentennial Committee is charged with planning and financing their work. You will be hearing from them throughout 2017, but their primary goal is a huge celebration on August 5. I'm sworn to secrecy, but here's a hint: You will like it.