AUCTIONS
APPLIANCE REPAIR
Kelly Appliance & Vacuum 931-244-7200
AIR CONDITIONING
D.E. Hill & Son 762-9584
ASSISTED LIVING
AUTO REPAIR


J & G Tire Center 931-762-0078
BANKS
CONSIGNMENT
On Second Thought Consignment 931-244-7244
CINEMAS
CLINICS
Clothing
On Second Thought Consignment 931-244-7244
COMPUTER REPAIR
DAY SPA
Envy Tanning & Spa 931-762-3689

ELECTRICAL & PLUMBING
Rick's Electrical & Plumbing 931-242-5325
ELECTRONICS
Lynn Electronics 762-0401
EXCAVATING / GRADING
Newton Backhoe Service 931-242-0305
FLORIST

Lawrenceburg Florist 762-3722
McKelvey's Flowers 762-4511

FUNERAL HOMES

Pettus-Turnbo Funeral Home 762-3291
FURNITURE
Green's Furniture
Swap & Shop Center
GIFTS
GLASS REPAIR
Lawrenceburg Glass 766-1004
HARDWARE
HEALTH PRODUCTS
Salt Glow 931-279-4780
HOBBY
Adventure Off Road 852-5445
INSURANCE
Aarons Insurance 931-629-8065
Baker Agency 762-4550
Wall-Modrall Insurance 762-6528
JEWELRY
Dixon's Fine Jewelry 762-9979
LAWN CARE


Dustin's Lawn Care 242-4414
MEDICAL
NATURAL FOODSNature's Nuggests 762-2895
OUTDOOR
Randy's Cycle & ATV 762-2450
PARTY / SUPPLIES
PAWN
Mo's Pawn Shop 762-2529
PHARMACY
Holland's Pharmacy 931-762-2220
POOLS/ SUPPLIES
By Pass Pools 931-762-7904

REAL ESTATE
RENTAL
RESTAURANTS
SPORTING GOODS
Fox Sporting Goods 931-766-0313
STORAGE
Loretto Storage 931-853-7867

TANNING
Envy Tanning & Spa
931-762-3689
TIRES
Groucho's Tires 931-762-1707
TRAVEL
Wednesday, Feburay 28, 2018
School safety: a comprehensive approach

Part 1 of 2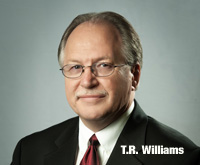 Just like you, I am shocked and saddened by the continued violence in schools across our nation. The Valentine's Day shooting in Parkland, Florida is another tragedy that naturally makes us worry about the safety of our own children.
I spoke to school system officials about measures they have taken to keep students safe and help those who are struggling mentally or emotionally. The things I heard from School Director Johnny McDaniel and AWARE program Director April Abercrombie reassured me and I believe will put your mind at ease as well.
School administrators and faculty in at least two Middle Tennessee counties recently spent a full day reviewing their safety procedures and making plans for improvement. "All the things they talked about, we're already doing," McDaniel told me. Lawrence County schools follow guidelines for safety that are nationally recognized as the most effective:

School Resource Officers - Every Lawrence County school has a full-time SRO position. SROs protect students and staff from outside forces and watch for signs of trouble within. They are Police Academy graduates and have completed additional courses that help them relate to children and teens. They're not only uniformed and armed officers, they are friends who are there to listen and support the people they serve.

Safe, secure entryways – All schools have cameras that monitor entryways, and entries are designed to keep unwanted visitors out. Renovation work was required at Lawrence County and Loretto High Schools, where doors opened to front lobbies that allowed easy access to other parts of the school. Those schools also have buildings that are separate from their main facility, and all doors remain locked at all times. Visitors must go to the school office first, and then are "buzzed through" to other buildings if necessary.

The Raptor System – Technology installed in school offices in early 2015 requires every visitor to produce their driver's license or other state-issued ID. The system scans those cards and lets school staff know if the visitor is a registered sex offender. Raptor can also be programmed to flag custody issues or other court orders. If a threat is detected, administrators and law enforcement are immediately notified. If there are no problems, a badge is printed with the person's name, photo, date and time of arrival and destination. IDs remain in the school office until visitors leave, so staff members know who is in the building at all times.

Plans and drills – Safety plans are in place for all kinds of emergencies: chemical spills, fire, tornadoes, and intruders. Regular drills help students learn to act automatically if a crisis occurs. Emergency strategies are reviewed regularly and officials are working to digitize that information so First Responders will know exactly what to expect when they enter a school.

The future – School Safety Director Josh Rogers is researching programs that monitor social media for key words threatening harm to Lawrence County schools and its students. These programs can alert officials to posts related to self-harm, suicide, and threats to others.

I will continue next week with information about the AWARE program, which makes school a more positive experience for everyone and helps students who may be struggling. I am separating these topics in the interest of your time and newspaper space, but they are two sides of the same coin. The fact that our school system takes a comprehensive approach to these issues is something we should all feel good about.