AUCTIONS
APPLIANCE REPAIR
Kelly Appliance & Vacuum 931-244-7200
AIR CONDITIONING
D.E. Hill & Son 762-9584
ASSISTED LIVING
AUTO REPAIR


J & G Tire Center 931-762-0078
BANKS
CONSIGNMENT
On Second Thought Consignment 931-244-7244
CINEMAS
CLINICS
Clothing
On Second Thought Consignment 931-244-7244
COMPUTER REPAIR
DAY SPA
Envy Tanning & Spa 931-762-3689

ELECTRICAL & PLUMBING
Rick's Electrical & Plumbing 931-242-5325
ELECTRONICS
Lynn Electronics 762-0401
EXCAVATING / GRADING
Newton Backhoe Service 931-242-0305
FLORIST

Lawrenceburg Florist 762-3722
McKelvey's Flowers 762-4511

FUNERAL HOMES

Pettus-Turnbo Funeral Home 762-3291
FURNITURE
Green's Furniture
Swap & Shop Center
GIFTS
GLASS REPAIR
Lawrenceburg Glass 766-1004
HARDWARE
HEALTH PRODUCTS
Salt Glow 931-279-4780
HOBBY
Adventure Off Road 852-5445
INSURANCE
Aarons Insurance 931-629-8065
Baker Agency 762-4550
Wall-Modrall Insurance 762-6528
JEWELRY
Dixon's Fine Jewelry 762-9979
LAWN CARE


Dustin's Lawn Care 242-4414
MEDICAL
NATURAL FOODSNature's Nuggests 762-2895
OUTDOOR
Randy's Cycle & ATV 762-2450
PARTY / SUPPLIES
PAWN
Mo's Pawn Shop 762-2529
PHARMACY
Holland's Pharmacy 931-762-2220
POOLS/ SUPPLIES
By Pass Pools 931-762-7904

REAL ESTATE
RENTAL
RESTAURANTS
SPORTING GOODS
Fox Sporting Goods 931-766-0313
STORAGE
Loretto Storage 931-853-7867

TANNING
Envy Tanning & Spa
931-762-3689
TIRES
Groucho's Tires 931-762-1707
TRAVEL
Thursday, February 22, 2018
Osborn announces candidacy for Lawrence County Sheriff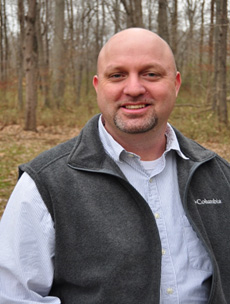 To the people of Lawrence County, my name is Rick Osborn. I would like to announce my candidacy for Lawrence County Sheriff. I have had the privilege of living my entire life in Lawrence County. I am happily married to my wife, Sabrina of 17 years and we are proudly raising our two children in this great county.

I attended Lawrence County High School (1989). I began my college career at Columbia State Community College in 1999 studying psychology, with an emphasis in child psychology. I continued my education at Bethel University with completion of a Bachelor's degree in Criminal Justice in 2013. In 2017, I completed my Master's degree in Criminal Justice with the focus on administration at Bethel University.

Since 2008, I have proudly served my community in law enforcement starting my career with the Lawrence County Sheriff`s Department. I have served as Chief of Police at the City of Waynesboro, and as Field Training Officer at the Lawrenceburg Police Department. I am educated in Criminal Law with experience in all areas of law enforcement to include patrol, investigations, narcotics, drug interdiction, Field Training for officers, administrative, and management operations. Along with my extensive education in Criminal Law, I have acquired significant training and knowledge in specialized areas of law, such as criminal investigations, advanced DUI enforcement, Response Active Shooter Training and many others. This experience affords me to serve the needs of the people of Lawrence County.

I firmly believe our children are the future of this county and we must invest in their future. Over the last 25 years, I have been involved in our youth through coaching and officiating youth sports. I have served as a member on the board of the Lawrenceburg Cal Ripken Baseball League and currently serve as Head Coach of the Middle School basketball team at Sacred Heart School in Lawrenceburg. I have had the opportunity to teach safety and awareness classes to our students, to include the Eddie Eagle program for gun safety. I have recently offered my free time to teach awareness to local churches and businesses on security, hands on self-defense tactics, and situational awareness.

Accountable Leadership
We must hold our leaders accountable. As your Sheriff I will make sure my administration including myself are held accountable for their actions. The budget should and will be used for the purpose to serve you. I will make sure every dollar is used correctly. Our tax payers should know and have a say in where their money is spent. There will be no more keeping the citizens of Lawrence County in the dark. I will make the citizens aware of issues within our department and you will be informed first-hand of how we will repair and rebuild our county.
Dedicated Service
The Lawrence County Sheriff`s Department is a public service agency designed to protect and serve the needs of the public. I will make sure we have the best qualified employees for the job and make sure they are properly trained to do the job. Our county deserves the best it can get. I will be committed and dedicated to serving your needs and placing our community first!

Equality in law
The law must be equal for everyone. This includes the employees who work to enforce the law. As your Sheriff I will make sure the law is handed out equally. There will be no political promises or favors in my administration.

Public Relations
It is important to utilize our resources as a law enforcement agency. You, the people of this county are our greatest resource. As your Sheriff I will work diligently and tirelessly to close the communication gap between our law enforcement and those they serve. I look forward to building a solid relationship with our citizens. Only together can we achieve real change in Lawrence County.

Drugs and Crime
Drugs and crime of Lawrence County are a top priority and a major focus of my platform. I will dedicate all resources to address these issues immediately upon taking office. We must take the fight back to the drug dealers in this county. We must get in our school systems and educate our children while they are young. We must reach out to our citizens who need help getting off drugs. The citizens of Lawrence County deserve a safe environment to raise their children.
I humbly ask for your vote and your support in cleaning up Lawrence County to ensure our children will have a safer place to live and grow in.
Vote Rick Osborn for Sheriff in the August election 2018.