AUCTIONS
APPLIANCE REPAIR
Kelly Appliance & Vacuum 931-244-7200
AIR CONDITIONING
D.E. Hill & Son 762-9584
ASSISTED LIVING
AUTO REPAIR


J & G Tire Center 931-762-0078
BANKS
CONSIGNMENT
On Second Thought Consignment 931-244-7244
CINEMAS
CLINICS
Clothing
On Second Thought Consignment 931-244-7244
COMPUTER REPAIR
DAY SPA
Envy Tanning & Spa 931-762-3689

ELECTRICAL & PLUMBING
Rick's Electrical & Plumbing 931-242-5325
ELECTRONICS
Lynn Electronics 762-0401
ESCAVATING / GRADING
Newton Backhoe Service 931-242-0305
FLORIST

Lawrenceburg Florist 762-3722
McKelvey's Flowers 762-4511

FUNERAL HOMES

Pettus-Turnbo Funeral Home 762-3291
FURNITURE
Green's Furniture
Swap & Shop Center
GIFTS
GLASS REPAIR
Lawrenceburg Glass 766-1004
HARDWARE


True Value Hardware 762-7516
HEALTH PRODUCTS
Salt Glow 931-279-4780
HOBBY
INSURANCE
Aarons Insurance 931-629-8065
Baker Agency 762-4550
Markus Insurance 762-9401
Wall-Modrall Insurance 762-6528
JEWELRY
Dixon's Fine Jewelry 762-9979
LAWN CARE


Dustin's Lawn Care 242-4414
MEDICAL
NATURAL FOODSNature's Nuggests 762-2895
OUTDOOR
Randy's Cycle & ATV 762-2450
PARTY / SUPPLIES
PAWN
Mo's Pawn Shop 762-2529
PHARMACY
POOLS/ SUPPLIES
By Pass Pools 931-762-7904

REAL ESTATE
RENTAL
RESTAURANTS
SPORTING GOODS
Fox Sporting Goods 931-766-0313


TANNING
Envy Tanning & Spa
931-762-3689
TIRES
Groucho's Tires 931-762-1707
TRAVEL
Friday, February 10, 2017
Cruce named new Head Football Coach at LHS
Press release
Loretto High School is pleased to announce the hiring of its new Head Football coach, Mr. Neal Cruce. For the past four years, Coach Cruce has been the Head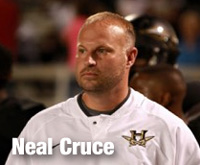 Football Coach at Hayti High School in Hayti, Missouri where he compiled a record of 30-16 over four years with four playoff appearances. Following the 2016 season, he was named Region Coach of the Year after posting a 10-2 record.
Coach Cruce graduated from the University of Tennessee at Martin in 2005. Originally from Kentucky, Coach Cruce has 12 years of coaching experience, having coached eight years in Tennessee as an assistant at Obion County and Lake County before accepting the head coaching position at Hayti.
At each of his previous coaching positions, Coach Cruce exhibited leadership and demonstrated an ability to motivate his players. Coach Cruce also excels in the classroom and is known to be an interactive teacher who works diligently at connecting with his students. He has a sincere passion to help his players and students become better young adults and representatives of the community.
Coach Cruce will be introduced to the players on Friday, February 17th . A reception will be held on Saturday, February 18th from 2:00-4:00 pm in the LHS Library to allow parents and community members the opportunity to meet Coach Cruce. Loretto High School is looking forward to welcoming Coach Cruce into the Mustang family.