On February 2, 2021 officers with the Loretto Police Department received a call from a local business owner who found a vehicle on his parking lot after hours.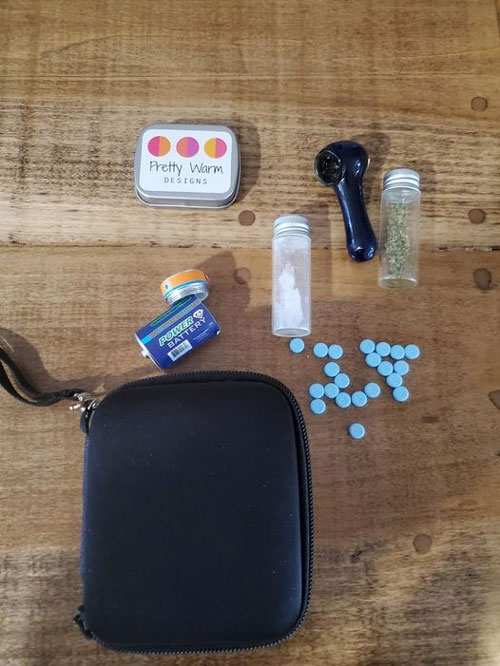 The vehicle was parked behind one of the business owner's vehicles and left the area as soon as the business owner pulled up. A short time later, Loretto Officers located the vehicle on Hwy 43 South between Leoma and Loretto, and an investigative stop was made to identify the occupants.

The driver was identified as Shonda Lorenzo. Loretto Police Department had active warrants on Lorenzo for sale of Methamphetamine in 2020. She was placed under arrest for the warrants and a search of the vehicle was conducted. During the search officers located 2 grams of methamphetamine, 2 grams of marijuana, 21 SCH IV pills, a glass pipe and a fake battery used to hide narcotics.

Shonda Lorenzo claimed ownership of all items found during the search and she was transported to the Lawrence County Jail. There she was served with the two active warrants. She was also charged with Possession of Sch II Methamphetamine, Possession of Sch IV Pills, and Possession of Drug Paraphernalia.