AUCTIONS
APPLIANCE REPAIR
Kelly Appliance & Vacuum 931-244-7200
AIR CONDITIONING
D.E. Hill & Son 762-9584
ASSISTED LIVING
AUTO REPAIR


J & G Tire Center 931-762-0078
BANKS
CONSIGNMENT
On Second Thought Consignment 931-244-7244
CINEMAS
CLINICS
Clothing
On Second Thought Consignment 931-244-7244
COMPUTER REPAIR
DAY SPA
Envy Tanning & Spa 931-762-3689

ELECTRICAL & PLUMBING
Rick's Electrical & Plumbing 931-242-5325
ELECTRONICS
Lynn Electronics 762-0401
EXCAVATING / GRADING
Newton Backhoe Service 931-242-0305
FLORIST

Lawrenceburg Florist 762-3722
McKelvey's Flowers 762-4511

FUNERAL HOMES

Pettus-Turnbo Funeral Home 762-3291
FURNITURE
Green's Furniture
Swap & Shop Center
GIFTS
GLASS REPAIR
Lawrenceburg Glass 766-1004
HARDWARE
HEALTH PRODUCTS
Salt Glow 931-279-4780
HOBBY
Adventure Off Road 852-5445
INSURANCE
Aarons Insurance 931-629-8065
Baker Agency 762-4550
Wall-Modrall Insurance 762-6528
JEWELRY
Dixon's Fine Jewelry 762-9979
LAWN CARE


Dustin's Lawn Care 242-4414
MEDICAL
NATURAL FOODSNature's Nuggests 762-2895
OUTDOOR
Randy's Cycle & ATV 762-2450
PARTY / SUPPLIES
PAWN
Mo's Pawn Shop 762-2529
PHARMACY
Holland's Pharmacy 931-762-2220
POOLS/ SUPPLIES
By Pass Pools 931-762-7904

REAL ESTATE
RENTAL
RESTAURANTS
SPORTING GOODS
Fox Sporting Goods 931-766-0313
STORAGE
Loretto Storage 931-853-7867

TANNING
Envy Tanning & Spa
931-762-3689
TIRES
Groucho's Tires 931-762-1707
TRAVEL
Sunday, January 21, 2018
Sheriff Jimmy Brown Announces Bid for Re-election
Lawrence County Sheriff Jimmy Brown, a lifelong public servant who has over 40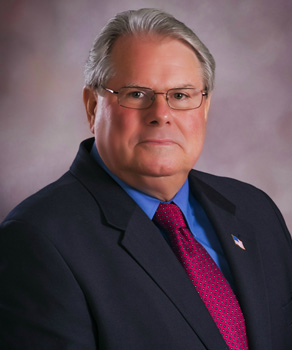 years of law enforcement experience, is proud to announce that he is seeking re-election to the Office of Sheriff later this year.
Brown was first elected Sheriff of Lawrence County in August of 2010 and then overwhelmingly re-elected to a second term four years later. Since taking office, Sheriff Brown has worked diligently with the fine men and women of his department, surrounding agencies, local officials and the general public to help make Lawrence County a safer place for all citizens to live and raise their families.
Some of Sheriff Brown's proudest accomplishments include:
A Sharp Decline in Crime: According to TBI Crime Reports, there has been a 23% decline in overall crime in Lawrence County since 2010, including a 21% drop in violent crime.
More Crimes Being Prosecuted for the Public: While overall crime is down, TBI Crime Reports show an approximate 5% increase in cases being cleared by arrest or prosecution since 2010, meaning more citizens are getting the justice they deserve.
Enhanced School Safety: School Resource Officers are now in every county school, a proactive move which helps keep our children and teachers safe every day. When Brown was first elected sheriff, the county only had 3 school resource officers.
Body Cams on Officers: In an effort to promote transparency to the general public and to ensure officer safety, Lawrence County became one of the first sheriff's departments in Tennessee to mandate body cams on all patrol officers.
Increased Anti-Drug Efforts: Sheriff Brown worked with state and local officials to help establish the Lawrence County Substance Abuse Coalition, which has already made a positive impact in our community. Brown also worked to get a new Criminal Investigation Division facility for Lawrence County and a 'Take Back Box' installed at the sheriff's office so citizens can turn in unused pills.
Engaging the Public: Upon taking office, Sheriff Brown wanted to improve relations with the citizenry, that's why he created a department Facebook and Twitter page which engages the people of Lawrence County on a daily basis. This move has proven beneficial as several crimes have been solved with the public's assistance on social media.
Sheriff Brown and his wife, Phyllis, have been married for 52 years. They have two children, Chris Brown and Meredith (Jerry) Scroggins, and have three grandchildren. They live in the Leoma community and are active members of the Leoma Baptist Church. Brown is also a member of the Loretto American Legion and Loretto Masons Lodge #655.
"It has been a great honor to serve as your sheriff for the past eight years," Sheriff Brown adds. "I feel that our department has made great strides on improving public safety in Lawrence County over the past several years. Crime is down, prosecutions are up and our schools and streets are safer.
But just as crime never stops, neither does our job to serve and protect the great citizens of our county. And that's why I humbly ask for your vote and support to remain as your sheriff later this year," Brown concludes in announcing his bid for re-election.