Choates Creek United Methodist located 125 Choates Creek Road, Lawrenceburg
Will host a FREE community Cookout Saturday August 25th 11:30 until 2:30.


Free hamburgers, hotdogs, drinks and homemade ice cream. Everyone invited to enjoy FUN, FOOD & GAMES.
---
There will be a make-up Annual Substitute Teacher Training on Wednesday, August 22nd from 8:00-3:30 . This is a mandatory training for ALL CURRENT substitute teachers including those that are licensed teachers. This is not intended for individuals that would like to become substitute teachers. It will be at the Lawrence County Schools Central Office. Anyone that did not attend the training offered on July 30th that wishes to stay on the active LCSS Master Substitute List must attend the training on August 22nd and will not be allowed to substitute until the training is completed.
---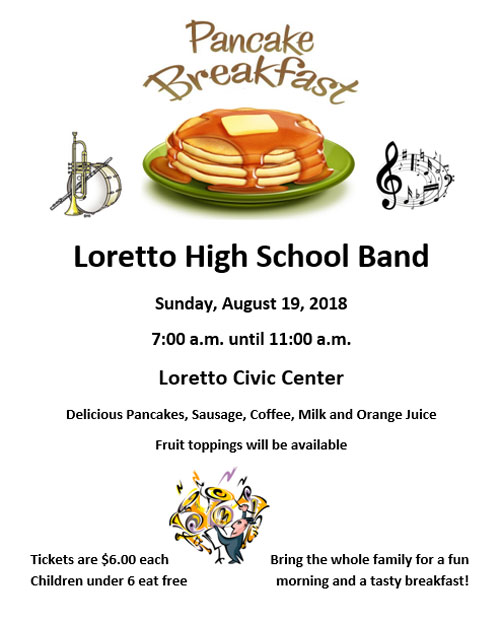 ---
Music Day at St. Joseph Senior Center (119 S. Main) on Thursday, Aug. 16, at 11:00 am. Meal provided by Volunteer Hospice of Waynesboro. Players welcome.
---
The Lawrence County Board of Education will meet in regular session on August 20, 2018 at 6:00 pm at the Central Office, 700 Mahr. Ave, Lawrenceburg
---
Monday, August 27 4:30-5:30 p.m. a Narcan Training for opioid overdose prevention. 2 doses of Narcan will be given to each person trained. This training is free and open to any resident in Lawrence County who wants to learn more about risk of overdose and what to do in an emergency situation.

Monday, August 27 at 5:30 p.m. is the next Quarterly Coalition meeting.

A Town Hall concerning the opioid crisis and how it effects Lawrence County will be held on Thursday, September 20 from 5:30-7:30 p.m.

All three events will be held at the Lawrenceburg Police Department. RSVP to each or all by texting 931-244-5533 or email LCSACoalition@gmail.com


---
The Lawrenceburg Fire Department will be accepting applications for the position of Reserve Firefighter (part time).
Applications along with job qualifications may be picked up at the Tennessee Career Center located at 702 Mahr Ave. Lawrenceburg, TN from 8:00 a.m. to 4:30 p.m., Monday through Friday.
Applications will be available from August 8, through August 24, 2018. All completed applications must be returned by 3:00 p.m. August 24, 2018 to the Tennessee Career Center at 702 Mahr Ave. Lawrenceburg, TN 38464.
---
-25th Annual Fall Classics Car, Truck, & Motorcycle Show:
Saturday, October 13th
Hohenwald Court House Lawn
110 N Park St
Hohenwald, TN 38462
Register on our website: http://hohenwaldcarshow.weebly.com/
$20.00 for the first vehicle, and $15.00 thereafter
Registration is 8:00 am – 12:30 pm; judging begins at 12:30 pm and will end sometime in the early afternoon
---
-Modern Homestead Expo:
Thursday, October 11th – Saturday, October 13th
City parking lot
Hohenwald, TN 38462
There will be demonstrations, classes, vendors, and speakers about self-reliance, homesteading, and prepping for people of all skill levels and ages.
Website: hohenwalddeepcountry.weebly.com/
Tickets cost $5 per day – children 12 and under enter free. Tickets can be purchased on the website, or at the door on the day of the event.
---
-Oktober Heritage Festival: Friday, October 12th – Saturday, October 13th
Main St. Hohenwald, TN 38462
Free to attend
Visit our website: hohenwaldoktoberheritagefestival.weebly.com/
There will be music, food trucks, arts and crafts vendors, and more!
---
There will be a Public Hearing before the Board of Mayor and Council on Thursday,
August 23 at 8:30 am in the Council Meeting Room at the Lawrenceburg Municipal Complex, located at 25 Public Square.
The purpose of this meeting is to consider Ordinance Number 1240 to request property belonging to Chris and Anna Bowser, located on the south side of Granddaddy Road be zoned R-4 from R-2.
All interested parties are invited to attend.
---
The regular business meeting of the Lawrence County Business and Professional Women will be held on Tuesday, August 14th at 1509 Massey Ave in Lawrenceburg. Meeting will begin at 5 pm and lasts approximately one hour. Refreshments will be available.
---