FOR IMMEDIATE RELEASE
DATE: 8/9/2021
CONTACT: Ellie Gladden
Lawrence County Democratic Party to Elect New Leaders at Reorganization Convention
All County Democrats Welcome
(Lawrenceburg, Tenn.) -- The Lawrence County Democratic Party will hold a Biennial Reorganization Convention to elect new leaders on Thursday, August 19, 2021. The meeting will take place at Strikers Steak House, 321 Crews Street,Lawrenceburg , TN 38464. Doors open for registration at 5:30 p.m., convention start time is 6:00 p.m.
Local Democrats will elect a Chair, Vice Chair(s), Secretary, Treasurer and Executive Committee members from all areas of the county for a two-year term. All Democrats who are registered voters of Lawrence County are urged to attend to discuss the party's agenda and events for 2021-2022.
The County Party Reorganization Convention welcomes all Lawrence County Democrats. Attendees should arrive early to complete credentialing forms and be admitted to the convention prior to 6:00 pm, when the convention will begin. Please have your Tennessee Identification with you.
For more information, contact Ellie Gladden at elliegladden@yahoo.com or 9312010243.
| | |
| --- | --- |
| What do you want to list? | 60th reunion - Sept. 19th - 2pm - Shelter #1 David Crockett State Park - Sheila Bridges has been a registered Girl Scout for 60years this year - having a reunion to visit and share memories - spread the word - thanks |
| Attach Photo | |
| Phone Number | (931 ) 7621667 |
| E-mail | wbridges1@charter.net |
Name
Milessa Tanner
E-mail
mtannerfirstupc@charter.net
Message
Free Community Dinner
First United Pentecostal Church
(8th and Springer)
Date: Thurs. July 15th
Time: 5pm-7pm

Everyone Welcome!
---
The Lawrenceburg
Kiwanis Club will be having a Pancake Day at Coleman Memorial United
Methodist Church on July, 13th from 6 AM to 7 PM. Plates are $8.00.
Proceeds will benefit children in Lawrenceburg. Thank you.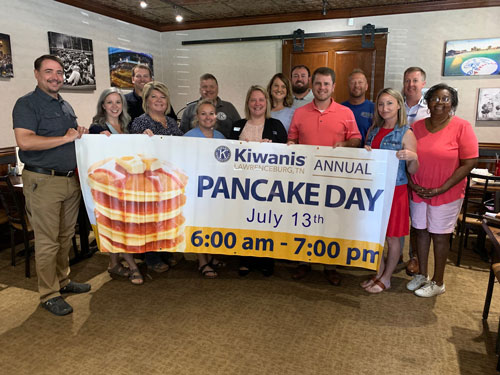 ---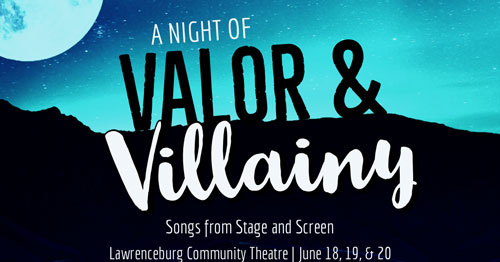 ---
Event: Free Community Dinner
Location: First United Pentecostal Church (8th and Springer)
Date: Thurs. June 17th
Time: 5pm-7pm

Everyone Welcome!
---
We're back and excited to announce that rehearsals for the Middle Tennessee Community Band
will start on Monday, June 7th. We will be at The Tabernacle, 400 Monument Road, in Summertown
for the summer. All musicians are welcome and encouraged to join us. If you have a music
stand please bring it with you. For more information contact our director Breeann Staggs
at 629-3110, visit our Facebook page, or call David at 231-9376.

---
.