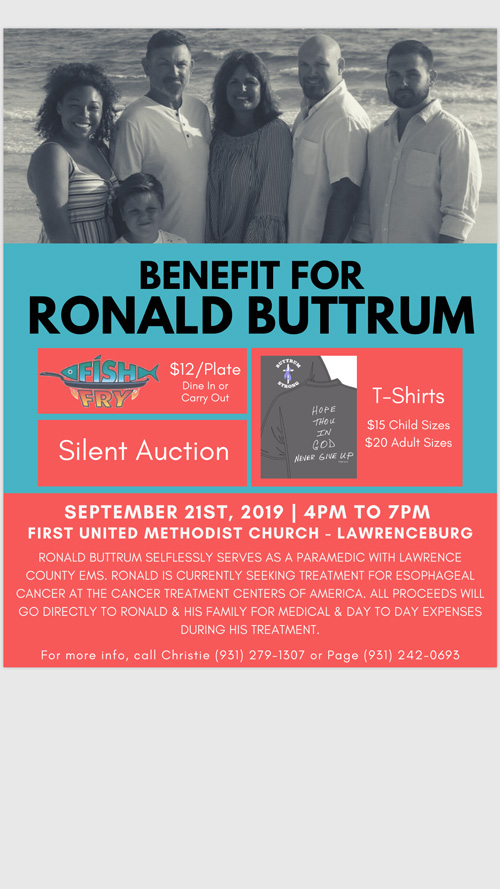 ---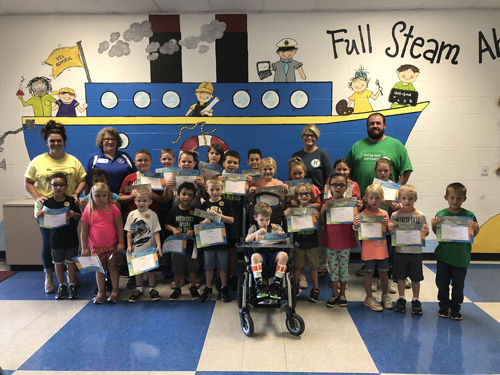 Kiwanis Terrific Kids at Ingram Sowell Elementary for September 13 are: Colton Thompson (PreK), Kaliyah Pettigrew (PreK), Zeth Wright (PreK), Canon Bennett (Kindergarten), Makenzie Olmstead (Kindergarten), Ella McMahan (Kindergarten), Jace Walker (Kindergarten), Kyler Thompson (1st Grade), Breanna Jones (1st Grade), Isaac Aranda (1st Grade), Lance Brewer (2nd Grade), Rease Russ (2nd Grade), Ciana Myles (2nd Grade), Lily Clayton (3rd Grade), Michaela Heflin (3rd Grade), Gwendolyn Hills (3rd Grade), Jazz Bentley (4th Grade), Sam Hubbard (4th Grade), Haylee Coffman (4th Grade), Ivan Delgado (5th Grade), Mackenzie Wright (5th Grade), Tate Curtis (Sped), and Trenton Thompson (Sped)
---
Laura Dial
E-mail
Lrdial@bellsouth.net
Message
The Buffalo River Chapter of the Daughters of the American Revolution (DAR) will be hosting a genealogy workshop. Saturday, October 5, at 10:00 am at the WLX radio station. We will be helping women and men find their Revolutionary War ancestor. Call 931-797-0049, email Lrdial@bellsouth.net to register.
---
Name
St. Joseph Senior Citizens
E-mail
stjoemerry@gmail.com
Message
Music Day at St. Joseph Senior Center (119 S. Main) on Thursday, Sept. 19, at 11:00. Players welcome. Lunch sponsored by Amedysis.
Call 845-4194 for info.
---
| | |
| --- | --- |
| Name | Merry Gabel |
| E-mail | stjoemerry@gmail.com |
| Message | Swamp John's at St. Joseph Senior Center (119 S. Main) on Friday, Sept. 6, from 4 to 7 pm. Cost is $12 including drink & dessert. Call 845-4194. |
---



| | |
| --- | --- |
| Name | Rodney Krick |
| E-mail | reneekrick@gmai.com |
| Message | Revival at New Hope Missionary Baptist Church with Bro. William McClellan August 26th-August 30th, 7:00 pm nightly. Bro. Rodney Krick and congregation welcome everyone to come and worship with us. |
---
| | |
| --- | --- |
| What do you want to list? | Choates Creek United Methodists, will host a SPECIAL SINGING Sunday 8/25 at 6PM. Featuring Logan Blade diagnosed at age 2 with Autism, He has performed on Grand Ole Opry with Josh Turner. EVERYONE WELCOME |
| Attach Photo | |
| Phone Number | (931) 629-3594 |
| E-mail | mgbaggett01@yahoo.com |
---
The City of Loretto Board of Mayor and Aldermen will meet for a work session on Tuesday, August 6 at 4:30 pm. They will then meet in regular session at 5:00 pm to consider the following agenda item and any other business that may come before the Board:

Discussion of garbage collection rates
---
Lawrence County's Veterans Service Office will be closed Monday through Friday, August 5 through 10 so staff can attend training? For more information, residents can call 766-1583.
---
The Lawrenceburg community Theatre announces auditions for a Chorale for ages 10-15. Students who wish to audition will need to have a musical selection prepared to sing. A CD player will be provided or students may sing a Capella. Fall performances are planned for The Middle Tennessee district fair, Veteran's Day, and a Christmas concert. Auditions will be Tuesday, July 23 and July 30 from 5-7 p.m.at Cumberland Presbyterian church ( off the square on S. Military.) If selected, students will receive instruction in stage etiquette, simple voice training, and the opportunity to perform on stage with the group. Students and parents must agree to a list of guidelines, and there is a performance fee of $50 for the chorale which will cover the school year. Rehearsals will be held on Tuesday afternoons. The chorale is open to students from Lawrence and surrounding counties. Students must turn 10 before December 31, 2019 and must no turn 16 before December 31, 2019. The chorale is under the direction of Kaye Luffman, David DuBose, and Cheryl Augustin. For more information call 931-201-0940.
Name
Pam Neese
E-mail
neesepam@yahoo.com
Message
Benefit
Inside Yard Sale
for
Austin Butler
July 20,2019
6-?
St. Joseph Civic Center
St. Joseph, TN
Name
Merry Gabel
E-mail
stjoemerry@gmail.com
Message
Music Day at St. Joseph Senior Center, 119 S. Main Street, on Thursday, July 18, at 11:00 am.
Lunch provided by Avalon Hospice of Lawrenceburg. Players welcome. Contact 845-4194.
---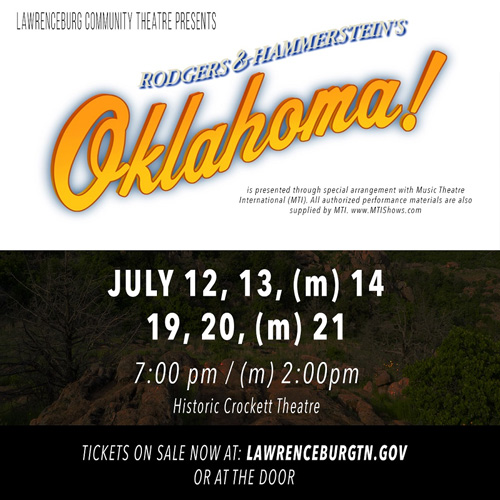 ---
Lady Cats Basketball Camp:
The Lady Cats will be hosting their annual individual camp Monday, July 15 through Wednesday, July 17 from 8:30 A.M. till 10:30 A.M at the LCHS gymnasium. Registration will be held from 8:00 A.M. till 8:30 A.M. on Monday July 15. Cost of the camp will be $40 or $35 each for 2 or more siblings. This camp is open to girls who will be entering 1st through 8th grade. If you have any questions please contact Brian Porter at 931-629-7492 or by email at bporter@lcss.us.
---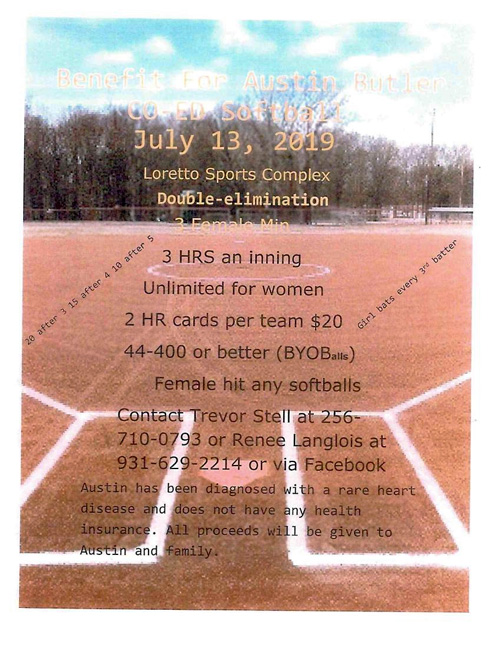 ---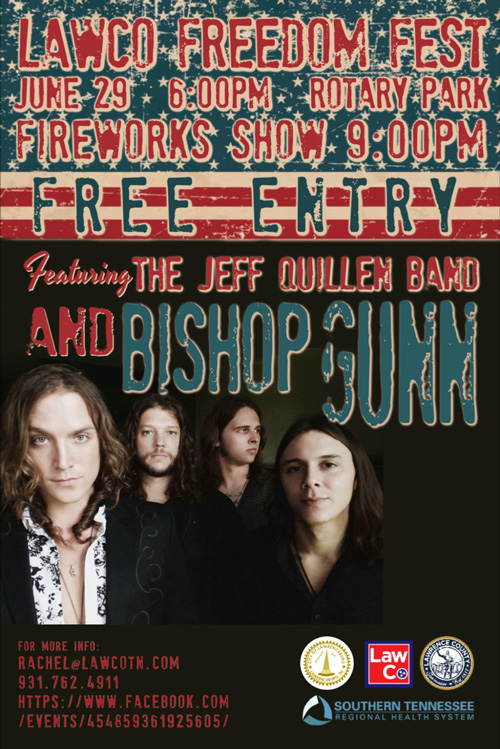 ---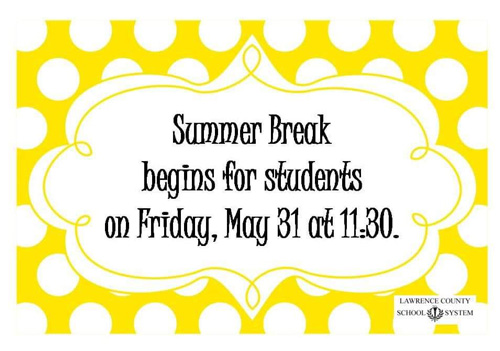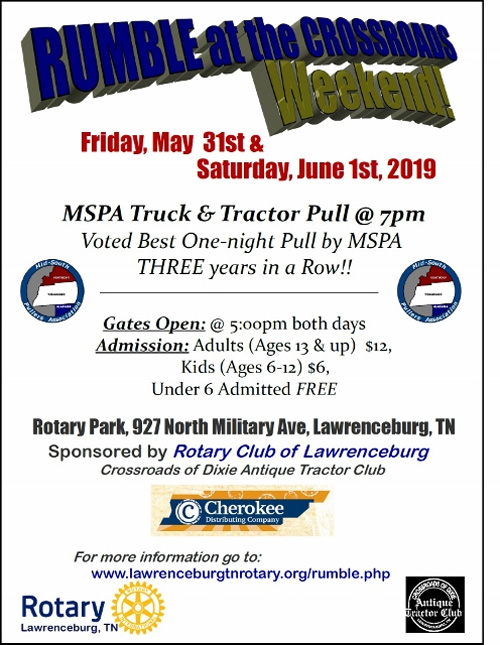 ---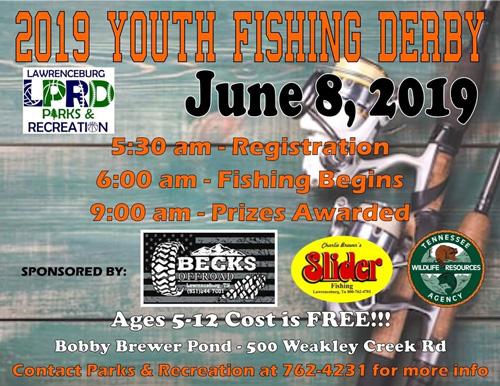 ---
Ben Boston Has Been Nominated and Accepted as a 2019 AIOPIA'S 10 Best in Tennessee For Client Satisfaction
The American Institute of Personal Injury Attorneys has recognized the exceptional performance of Tennessee's Personal Injury Attorney Ben Boston as 2019 10 Best Personal Injury Attorneys for Client Satisfaction.
The American Institute of Personal Injury Attorneys is a third-party attorney rating organization that publishes an annual list of the Top 10 Personal Injury attorneys in each state. Attorneys who are selected to the "10 Best" list must pass AIOPIA's rigorous selection process, which is based on client and/or peer nominations, thorough research, and AIOPIA's independent evaluation. AIOPIA's annual list was created to be used as a resource for clients during the attorney selection process.
One of the most significant aspects of the selection process involves attorneys' relationships and reputation among his or her clients. As clients should be an attorney's top priority, AIOPIA places the utmost emphasis on selecting lawyers who have achieved significant success in the field of Personal Injury law without sacrificing the service and support they provide. Selection criteria therefore focus on attorneys who demonstrate the highest standards of Client Satisfaction.
We congratulate Ben Boston on this achievement and we are honored to have him as a 2019 AIOPIA Member.
.