Thursday, August 9, 2018
Smoke alarms save lives
In partnership with Charter Spectrum Communications and the Lawrenceburg Fire Department, free installation of smoke alarms in Lawrenceburg will be on Saturday,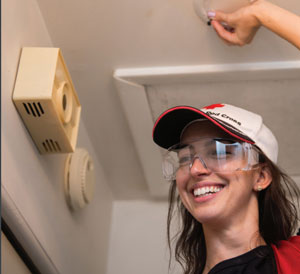 September 8 from 9am until 2pm.
This event is in memory of Jason Dickey, Lawrenceburg Fire Department Firefighter.
The program is entitled "Sound The Alarm", save a life. If you need smoke alarms on September 8th, call 931-645-6401, then select option "0" and leave a detailed message.