Tennessee Governor Bill Lee has extended his Limited State of Emergency after surge in COVID-19 cases due to the Delta variant.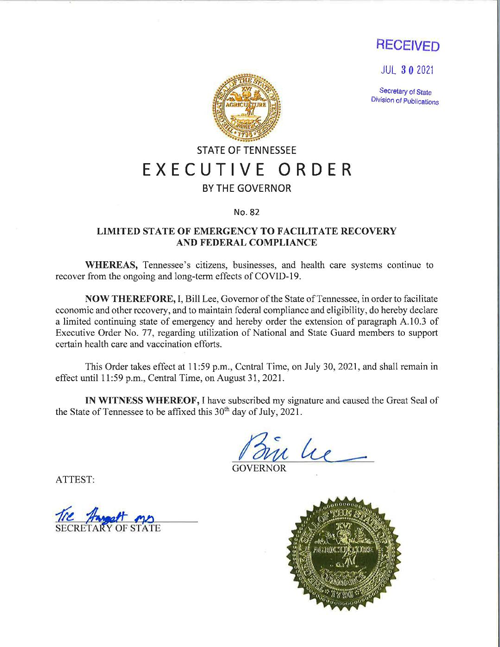 Governor Bill Lee's executive order extends section A. 10.3 of Executive Order No. 77 that was filed back in February that will help with the utilization of National and State Guard members to support certain health care and vaccination efforts.
The extension comes after public health officials raise concern regarding the spread of the Delta variant which reportedly has been found by the Centers for Disease Control where prevention is more transmissible than previous variants, and can be transmitted by people even if they are fully vaccinated.
The Executive order went into effect at 11:59 p.m. central time on July 30th 2021, and will remain in effect until August 31, 2021.